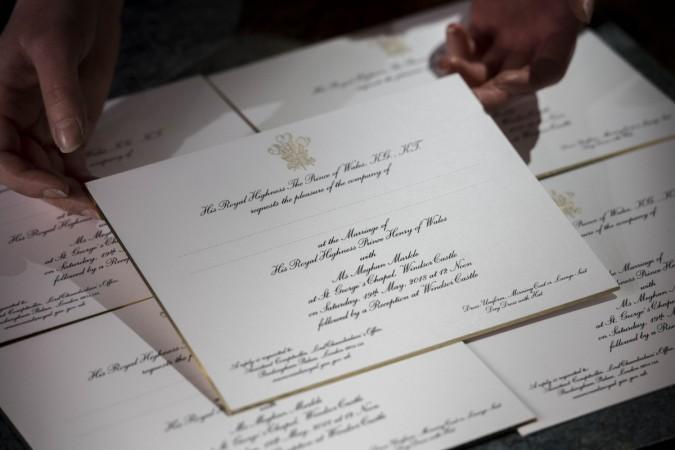 The preparations for the royal wedding are at its peak. Earlier this week, the Kensington Palace had shared details about Prince Harry and Meghan Markle's wedding cake and now, the official Twitter account has revealed the wedding invites.
The Palace revealed that the invitations have been designed keeping the royal tradition in mind. The three-feathered badge of the Prince of Wales features in the cards. The invites have been made using American ink on English card.
Lottie Small, who recently completed her apprenticeship, printed all of the invitations in a process known as die stamping, on a machine from the 1930s that she affectionately nicknamed Maude. pic.twitter.com/kWs2RFx7nN

— Kensington Palace (@KensingtonRoyal) March 22, 2018
Using American ink on English card, the invitations are printed in gold and black, then burnished to bring out the shine, and gilded around the edge. pic.twitter.com/gQpC6tDot0

— Kensington Palace (@KensingtonRoyal) March 22, 2018
Lord Chamberlain was "commanded by the Queen" to send the invites for the ceremony, which will be held at St. George's Chapel at Windsor Castle on May 19. About 600 guests have been invited to the service and luncheon.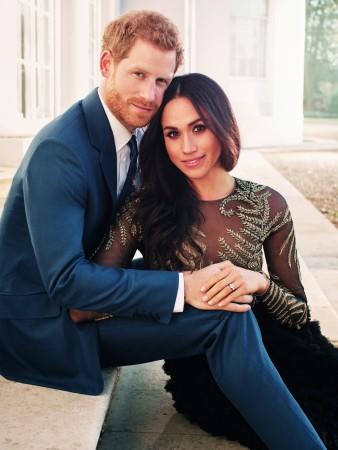 The template was shared with royal fans online and people couldn't contain their excitement. Fans instantly loved the wedding invite with several also hoping that a copy finds its place in their postbox. But there were many Twitter users who, in a complete tongue-in-the-cheek style, turned down the offer of attending the wedding.
Can't go, have only got a boiler suit!

— susan stanwix (@susanstanwix) March 22, 2018
I received mine, but had to send regrets. That is my day to grocery shop.

— Donna Day (@DonnaDay5) March 22, 2018
Just received my #RoyalWedding invite
I'm busy that weekend so .....
£50 and it's yours
But ... if you buy it I want a bit of that fancy cake in a napkin :)#harrymeghan

— Pete (@peteraphoto) March 22, 2018
Hey Meg and Hal, save the stamp. I can't make the wedding, vajazzle appointment yah. Save a glass of fizz for me yah. Thanks ok yah. #princeharry #MeghanMarkle #royalwedding

— zombieboijoey Ⓜ️ (@Zombieboijoe) March 22, 2018
Can't attend sorry, same day as my sister's graduation. #HarryandMeghan pic.twitter.com/4KPimiRRnA

— Il Volo❤Is The Best (@CharaCarbone) March 22, 2018
Details about the bride and groom's team are still under the wraps. Though there are several speculations, Markle's bridesmaids and maid of honor are yet to be revealed. There are also speculations that Prince William will be Prince Harry's best man.