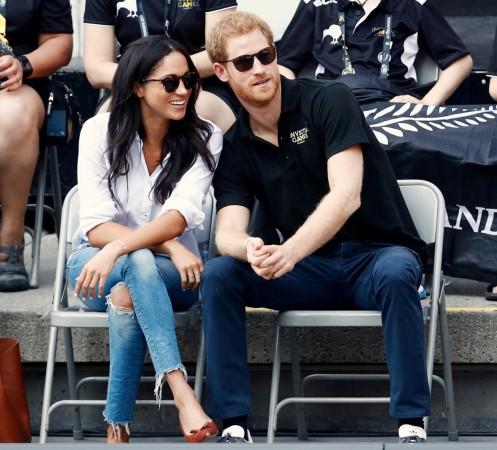 Prince Harry and Meghan Markle will be married two months from now. While royal fans wait to watch the grand wedding take place, Vanity Fair journalist and royal expert Kate Nicholl has shared some juicy insights into Harry and Meghan's relationship through her new book Harry: Life, Loss and Love.
The royal couple may have kept most of their relationship details under wraps, but the new book seems to have revealed the moment the former Suits actress fell in love with her Prince Charming.
According to an excerpt from the book, the couple took refuge in Meghan's friend Ben and Jessica Mulroney's house to hide from the media when the news about their relationship first made headlines. Ben and Jessica were among the few who knew about the Hollywood star's relationship with the royal.
Jessica is one of Meghan's best friends and is rumored to be one of the bridesmaids at her wedding. Her husband Ben, in a stunning coincidence, is the son of former Canadian Prime Minister Brian Mulroney, who has hosted Princess Diana in their home in the past.
When the media was blowing up about their relationship, the soon-to-be-married couple stayed at their friends' Toronto home.
The Mulroneys have three children — twins Brian and John, seven, and Isobel, four.
"When Harry came to visit the family he brought a bag filled with gifts. He won the kids over in an instant. He was brilliant with them and I actually think that might have been the moment Meghan really fell for Harry," a source told Nicholls, as reported by Marie Claire.
Meghan and Harry are evidently head-over-heels for each other. In order to marry Harry, Meghan gave up her acting career, was recently baptized to join the royal family and moved to the UK around the time of the engagement announcement to understand the royal etiquettes, with Harry by her side through it all.
Meghan is never spotted with the royal by her side. Even Kate Middleton and Prince William are by her side and are helping her settle in in her new home as soon and as smoothly as possible.
Prince Harry and Meghan Markle will walk down the aisle May 19.