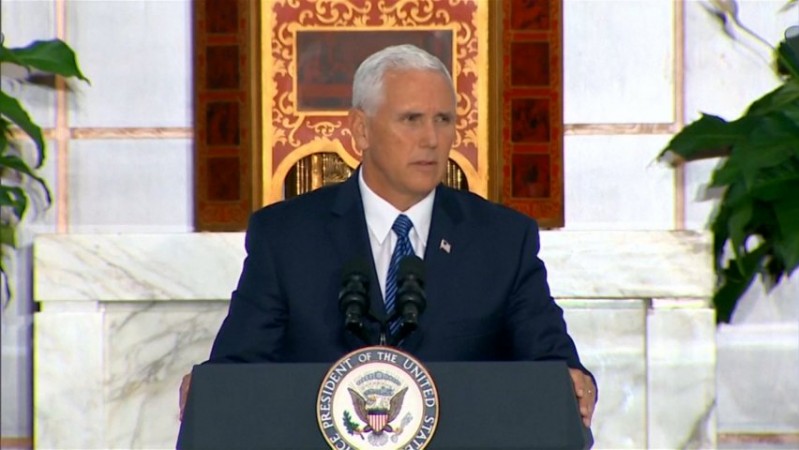 United States Vice-President Mike Pence during his surprise visit to Afghanistan said that President Donald Trump has put Pakistan on notice for providing safe haven to the Taliban and other terror organisations.
Pakistan did not take action against terrorists
However, Pence's statement cannot be considered random as the US has several times called for an urgent need for Pakistan to show its true commitment to its fight against terrorism.
But till now there has been no report from Pakistan about any initiative to leg up its fight against terrorism.
"For too long Pakistan has provided safe haven to the Taliban and many terrorist organisations, but those days are over," Pence told while addressing American troops at the Bagram airbase in Afghanistan.
"President Trump has put Pakistan on notice," added Pence.
In fact, US had also told Pakistan that if it stops facilitating any kind of safe havens for terrorist groups on its soil, then it will strengthen the economic tie between the two nations.
"As the President said, so I say now: Pakistan has much to gain from partnering with the US, and Pakistan has much to lose by continuing to harbour criminals and terrorists," the vice-president reminded on Thursday.
Though Pakistan has not responded to Pence's recent statements, a Pakistani newspaper had earlier reported sources as saying that it would discontinue talks with United States officials who visit their country if they insist that Islamabad "do more against" terror activities.
US had earned Pakistan several times
Pakistan has been accused of terrorism by several countries, including the US.
In August, President Trump had said that Pakistan provides "safe havens to agents of chaos, violence and terror" and that the US "can no longer be silent" about it.
US Defence Secretary James Mattis in October had echoed Trump's warning and said that America is ready to take "whatever steps necessary" against Pakistan if it does not mend its ways and continues to provide support to terror groups on its soil.
In fact, Mattis in November cited a few ways for the NATO member countries to hold Islamabad accountable for its fight against terrorism.
When Pakistan did not respond to it, General John Nicholson, commander of US and NATO commander in late November slammed Pakistan and said that the country has not yet taken any concrete counter-terrorism steps yet despite promising the US that it would do so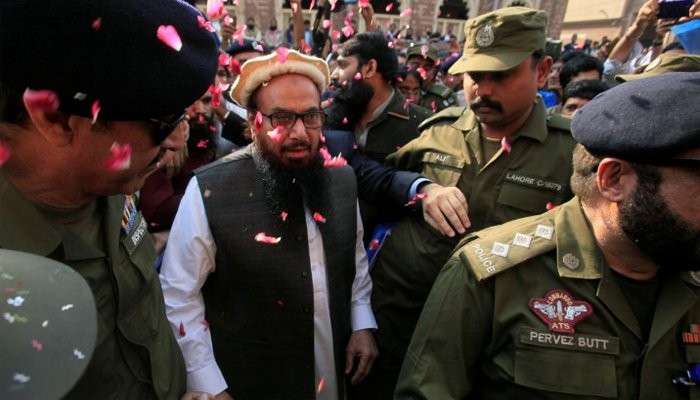 The US had expressed deep concern over the release of Lashkar-e-Taiba (LeT) founder Hafiz Saeed and had warned that it will have repercussions on the US-Pakistan bilateral relations, and further add to Pakistan's exclusion globally.
However, Saeed still continues to roam freely and even said that he would contest in the Pakistan general elections in 2018.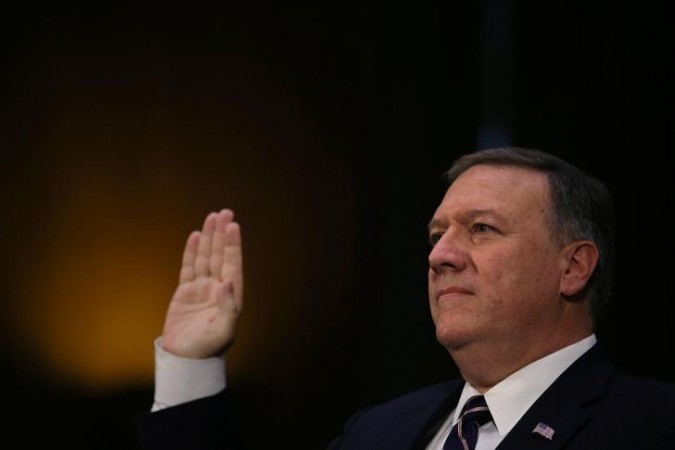 Apart from Trump and his administrators, the Central Intelligence Agency (CIA) had also issued a stern warning that if Islamabad does not eliminate terrorist "safe havens" in its territory, the US will do "everything" it can to destroy them.
Pakistan did not even give an official statement even after a few terror groups based in Pakistan were named in the BRICS Summit on September 4.