A top United States and NATO commander on Tuesday slammed Pakistan and said that the country has not yet taken any concrete counter-terrorism steps yet despite promising the US that it would do so after President Donald Trump announced his new South Asia strategy in August.
General John Nicholson, commander of US and NATO forces in Afghanistan, during a video conference with Pentagon reporters from Kabul, reiterated that the relationship between the Haqqani network and the ISI continues to flourish.
Nicolson was asked about the ISI and its support for the Haqqani network, and whether there have been any changes in the past few months particularly.
"Well, to bookend that comment, the chairman of the joint chiefs and the secretary of defence were asked these questions on recently. I think they affirmed that those relationships still exist. So I'd leave it at that and I concur with their assessment," Nicholson said in response, according to PTI reports.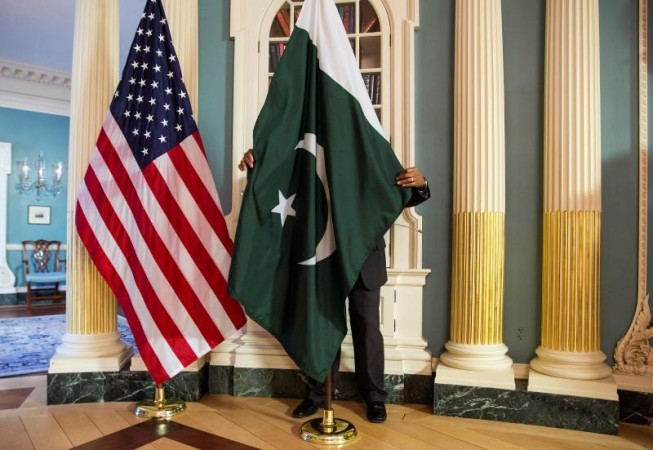 The US commander also added that the top Taliban leadership still lives in Pakistan, and the tactical-level leadership are in Afghanistan.
"I think their tactical-level leadership is in Afghanistan in the field. But there's a reason that the two leadership centres of the Taliban are called the Quetta Shura and the Peshawar Shura. Those are cities in Pakistan. So I'd say the senior leadership still resides in Pakistan," he said.
Nicholson also said that Pakistan has not yet taken any action on counter-terrorism which the nation promised to do after Trump announced America's new South Asia policy in August.
"They (Pakistan) identified certain steps that they were going to take. We've not yet seen those steps play out. This is very much a dialogue capital-to-capital right now. We'll have other senior-level visits coming up. As far as the timeframe for actions on either side, I'll leave that to our senior leadership to discuss," he said.
The commander added that the American leadership has been very clear and direct with Islamabad about taking steps to remove terrorists from its grounds.
"I know at the senior level, again, you can read President Trump's statements. So the expectations are out there. Now, we have not seen those changes implemented yet. We're hoping to see those changes. We're hoping to work together with the Pakistanis going forward to eliminate terrorists who are crossing the Durand Line," Nicholson said.
"The Pakistanis have many concerns about the border from their side. We also share those concerns. And so, there are some common equities we have: obviously counter-terrorism, border control, refugee returns. All these issues are on the table. But in terms of changes thus far this year, again, policy was announced August 21, it's now a hundred days later. So, no, we haven't seen those changes yet," he said.