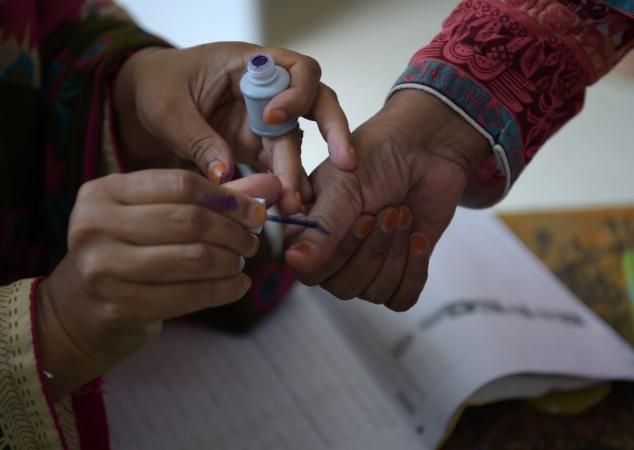 The polling in Pakistan concluded at 6 pm on Wednesday, July 25, and three major candidates are in the fray to become the next prime minister of the country. This is the 11th general elections in the country since 1970 and only the second time that the power will be transferred from one civilian government to another.
Pakistan has four provinces – Sindh, Balochistan, Punjab and Khyber Pakhtunkhwa -- and about 105.9 million voters have sealed the fate of the prime ministerial candidates on poll day.
As it happened:
Polling comes to an end in Pakistan.
The Election Commission of Pakistan has decided against extending the polling time by an hour. "Polling time was already extended by one hour," ECP was quoted as saying by Geo TV.
PTI leader Senator Faisal Javed Khan took potshots at PML-N and said that even if the polling deadline is extended, the voters will still not come to vote for PML-N.
Apart from PML-N, several political parties like Awami Muslim League and Pakistan Tehreek-e-Insaf have also sought an hour delay on polling deadline, reports Geo TV.
PML-N to hold an 'emergency' press conference shortly.
Pakistan Muslim League (Nawaz) leader Mushahid Hussain Sayed has sought an hour delay on polling deadline. Sayed has also requested Chief Election Commissioner (CEC) to ensure that every voter gets to case his or her vote by the end of the deadline.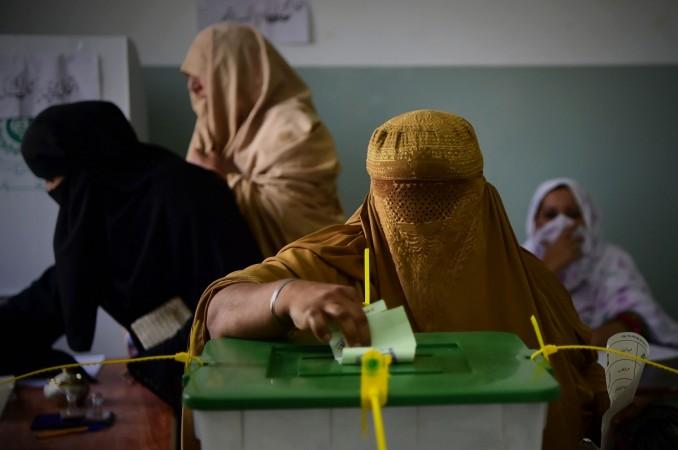 Governor of Balochistan, Mohammad Khan Achakzai, casts his vote in Gulistan.
Four people have been injured in Mahmoodabad area of Chaman as members of two political parties were involved in a violent clash, reports Geo TV .
Nawaz Sharif's mother, Shameem Sharif, casts her vote at a polling station in Lahore.
Caretaker PM Justice (retd) Nasir-ul-Mulk casts vote in Swat's NA-3, PK-5 constituency.
The PML-N has requested the Election Commission to extend the polling by an hour as there were delays in several polling stations. The Shehbaz Sharif-led party has said that the polling should be extended to 7 pm. It was scheduled to end at 6 pm.
According to the Dawn, Imran Khan's vote may be cancelled as he cast his choice in full view of the media and cameras.
PPP's Bilawal Bhutto Zardari has casted his vote.
Visuals of Imran Khan at the polling booth.
It is known that India was never supportive about militant Hafiz Saeed being allowed to contest the Pakistan general elections. After Saeed, who has been designated as a global terrorist by the United Nations Security Council, cast his vote, a BJP leader lashed out at neighbouring country for allowing the mastermind of 26/11 attacks to participate in the voting.
"Hafiz Saeed is a terrorist. Pakistan's democracy is in danger because of these kind of people," ANI quoted Union Minister Hansraj Ahir as saying.
Meanwhile, a few women in a polling booth in Lahore said that they are not being allowed to enter.
PTI's Imran Khan cast his vote from his constituency in Islamabad.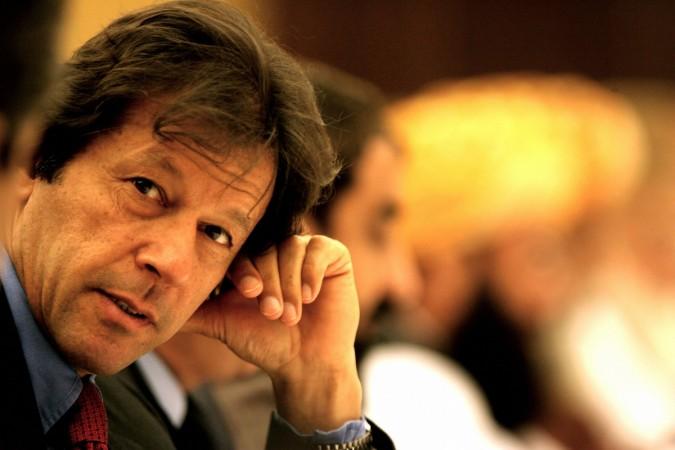 Here are a few visuals from the blast site.
Death toll have risen in the Balochistan blast. The number of people injured have also increased. According to Pakistan's media, 25 people have been died and 30 others are injured. It is being suspected that the explosion was done by a suicide bomber.
"The attacker detonated the bomb after FC personnel stopped them from entering the polling station," Geo TV quoted a police spokesperson as saying.
10 people, including two security officials have died in the bomb blast which took place in Balochistan, said 101 reporters. A few minors have also died in the explosion.
Meanwhile, the Pakistan Electronic Media Regulatory Authority has directed the private satellite TV channels to stop airing any content related to Pakistan's 11th general elections.
Lashkar-e-Taiba chief and the mastermind of Mumbai terror attacks Hafiz Saeed has cast his vote at a polling booth in Lahore.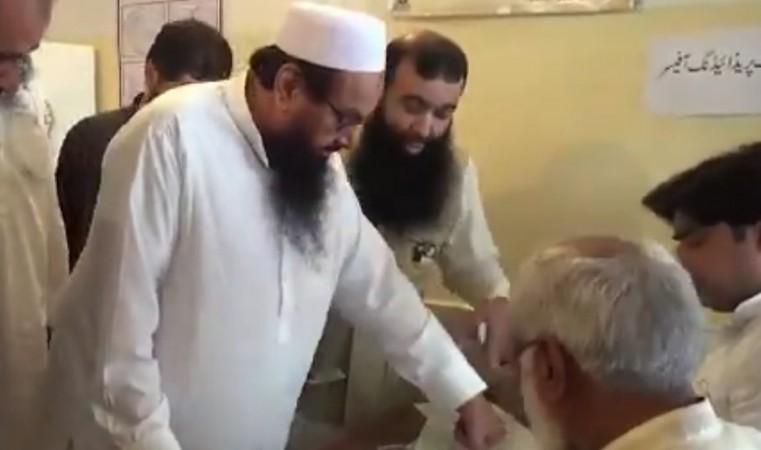 Saeed's political party called Milli Muslim League (MML), was not allowed to contest the polls as it had been declared as a terrorist group by the US. He fielded his candidates on the tickets of Allah-o-Akbar Tehreek (AAT).
Several people have been injured in a blast near eastern bypass in Balochistan's Quetta. According to DIG Abdul Razzak Cheema, the blast took place near a police vehicle and at least 15 people have been injured in the incident, said a Pakistani media channel.
It's being said that if Imran Khan becomes the Pakistan PM it will be bad news for India.
(Read here: Pakistan general election 2018: Why is Imran Khan as Pak PM a bad news for India?)
According to District Police Officer Syed Khalid Hamdani, a PTI worker has been shot dead after Awami National Party and PTI workers engaged in a clash in Swabi's PK-47 constituency. Two people were also injured in the incident and are currently undergoing treatment, said Geo TV.
The results will be announced within 24 hours after the polling concludes.
Voting in several polling stations in Peshawar have been disrupted due to power outage. reported Dawn.
Visuals from polling stations in Pakistan.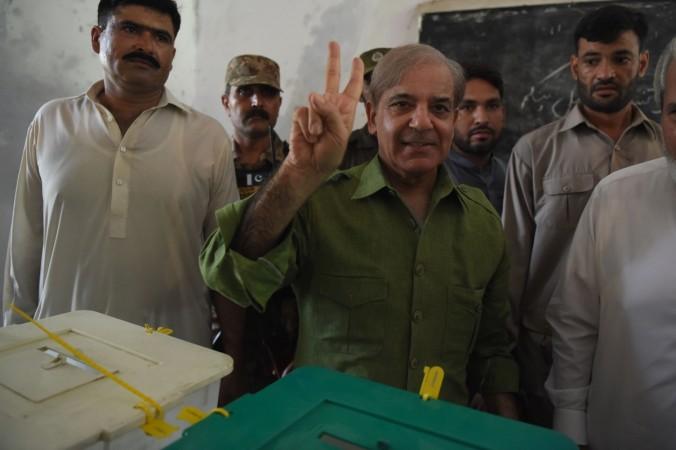 PPP leader Khurshid Ahmed Shah casts vote in NA-207's Islamia College polling station No 29.
Bakhtawar Bhutto Zardari and Aseefa Bhutto Zardari, sisters of People's Party of Pakistan's Bilawal Zardari Bhutto have cast their votes, reported a private Pakistani TV news channel.
Voting has failed to begin in a few polling stations in Surjani town, Rawalpindi and Sukkur constituency.
Pakistan Tehreek-e-Insaf leader Asad Umar has cast his vote in NA-54 Islamabad at polling stations 162.
Visuals of elections in Pakistan
PML-N president Shehbaz Sharif casts vote in Lahore. He also urged the citizens of his nation to use their constitutional right, said Geo TV.
For the first time, 125 transgenders have been deployed as election observers in Pakistan. In fact, 13 transgenders are also contesting the elections this time.
On Tuesday night, prime ministerial candidate Imran Khan had urged the people of Pakistan to cast their vote today.

Security has been tightened in the country. At least 4,49,465 policemen and over 3,70,000 military personnel have been deployed for the safety of the staff of the Election Commission of Pakistan (ECP) and to ensure a smooth polling process, reported Geo TV.
Around 85,307 polling stations have been set up across the country. Reports have said that 17,007 of these polling station have been declared "highly sensitive".
The voting will conclude at 6 pm.
Casting of votes for the 11th General Election began at 8 am on Wednesday (July 25).
A Baloch activist has now urged the people of Pakistan, not to vote in the July 25 polls.
Naela Quadri Baloch, President of World Baloch Women's Forum, told ANI: "Our free and sovereign country was occupied by Pakistan and Pakistan is violating all International laws. Pak is responsible for the genocide of Baloch people. To show that Baloch people are part of their Parliamentary process, they are forcefully abducting them, displacing Baloch villages and taking them to Army camps for forceful casting of votes. Baloch people don't want to be part of Pakistan."
Ahead of the elections, Pakistan has closed Chaman and Kharlachi crossings with Afghanistan, reported Khaama Press.
Khyber Pakhtunkhwa and Balochistan provinces of Pakistan recently witnessed quite a few terror attacks
"This election is a serious challenge for security forces as the recent wave of terrorist attacks has created an atmosphere of fear across the country," Sohail Warraich, a political analyst told Gulf News.


High security is being maintained at polling stations and the army has been deployed to keep an eye on the activities.
More than 37,100 soldiers have been deployed, according to Gulf News.
While the Shehbaz Sharif-led PML-N still has quite a few supporters, one can't help but wonder if Nawaz Sharif being in jail will affect the people.
Nawaz and daughter are serving a jail term in the Panama papers case.
A nationwide survey has said that Imran Khan's PTI is leading with 29 percent, followed by PMLN at 25 percent. Bilawal Bhutto Zardari-led Pakistan Peoples Party is at 20 percent.
The three major candidates in the running are Shehbaz Sharif of Pakistan Muslim League - Nawaz, Imran Khan of Pakistan Tehreek-e-Insaf, and Bilawal Zardari Bhutto of People's Party of Pakistan.
Campaigning has ended in the country and the fate of the candidates now lies with the people of Pakistan.
A party will need to bag at least 137 of the directly elected seats to be able to form the government on its own.
There are 272 directly elected and 70 reserved National Assembly seats up for grabs across the country.