Pakistan is set to go into polls on Wednesday (July 25) with a fierce battle between Shehbaz Sharif, Imran Khan and Bilawal Bhutto Zardari.
Reports have claimed that Imran Khan of Pakistan Tehreek-e-Insaf (PTI) has a high chance of winning the Pakistan general election. Zardari of Pakistan People's Party (PPP) is said to be a non-significant force and Shehbaz, the chief of Pakistan Muslim League (Nawaz) (PML-N) and the brother of former PM Nawaz Sharif, reportedly lacks the charisma.
However, this might be a bad news for India for quite a few reasons.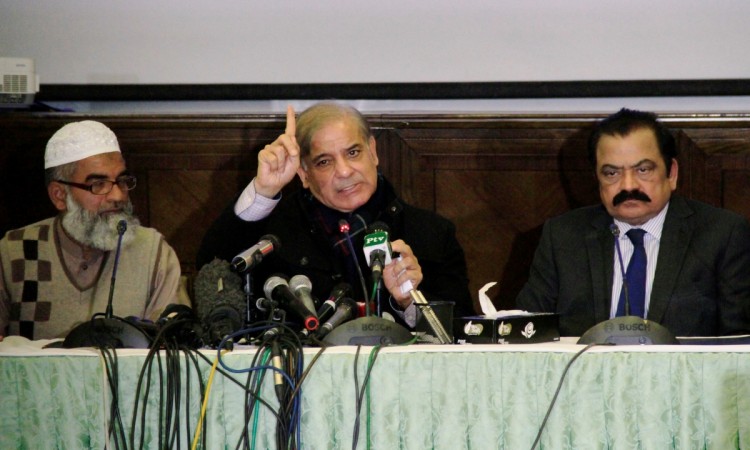 While a PPP and PML-N government is something which India can still deal with as it has experience with them, Khan as Pakistan's PM might tense up India's bilateral ties.
Why is Imran Khan as Pakistan PM a bad news for India?
It is known that Khan's PTI advocates the option of holding dialogue with jihadi outfits or Muslim militant groups in Pakistan. In fact, due to the former cricketer's emphasis on cooperating with fundamentalist terror outfits, his opponents have even branded him as "Taliban Khan", reported India Today.
Khan's critics have also said that he is soft on Taliban as the politico wants to hold peace talks with them. However, the former international cricketer has denied this allegation
In 2013, the PTI chief had also urged the government to allow militants to open an office in Pakistan just like the Afghan Taliban office in Qatar to facilitate the dialogue process, Dawn News reported.
Association between the Pakistani government and terrorists is something which India is definitely not supportive about as the later has always contested that Pakistan never does enough to prevent terrorism. In fact, India and the US had earlier put Pakistan on a notice and even called it terrorists' safe havens.
The other major reason, why India is not keen on seeing Khan as the Pakistan PM is that the politico has immense support from the Pakistani Army, which in turn is infamous for having an upper hand in the country's administration.
Though a country's defence forces is supposed to be independent from the political forces and vice versa, the scenario is different in Pakistan. The country has been under military dictatorship for nearly half of its 71-year history, which has witnessed several coup attempts.
According to India Today, the Pakistan Army is ensuring that a "pliant" Khan wins a majority or a number close to the majority in 342-member National Assembly. If Pakistan Army-backed PTI indeed wins the prime ministerial elections, then the military will have as much role in matters of foreign policy and strategic affairs as the government, which in turn will take a toll on India-Pak bilateral ties.
A victory for the Pakistan Army-backed PTI would also mean that the ISI would get equal importance in the country's administration.
Unfortunately, even if PTI fails to seek a majority, it still will have the support from candidates from the political party called Milli Muslim League (MML), which was launched by Lashkar-e-Taiba (LeT) founder Hafiz Saeed.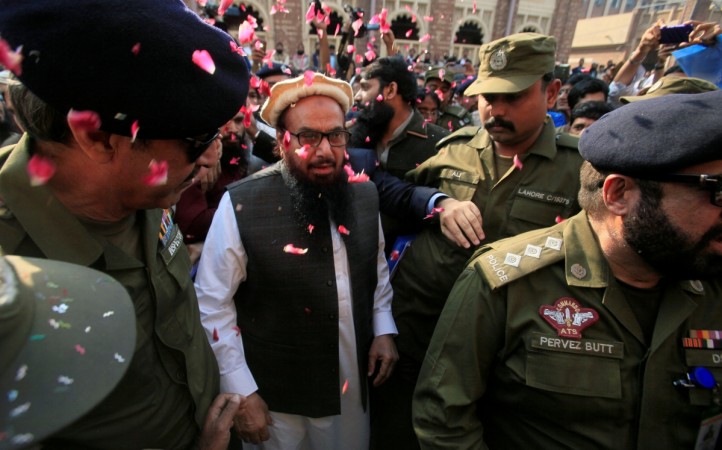 Saeed, whose MML was not allowed to contest the polls as it had been declared as a terrorist group by the US, fielded his candidates on the tickets of Allah-o-Akbar Tehreek (AAT).
This coalition definitely won't go down well with India as Saeed is the mastermind of the 2008 Mumbai terror attack, where scores of people were killed in the terror strike that spanned for three days and came to be known as the as the 26/11 attack.
The other reason, India holds grudge against Saeed is that his son-in-law had even dared the former to provide evidence of his involvement in the 2008 Mumbai attacks rather than seeking US help in nailing him.
After this attack, the United Nations Security Council had put Saeed's name in the list of terrorists on December 10, 2008. Thus a coalition with Saeed's party members will also affect India's relation with Pakistan.