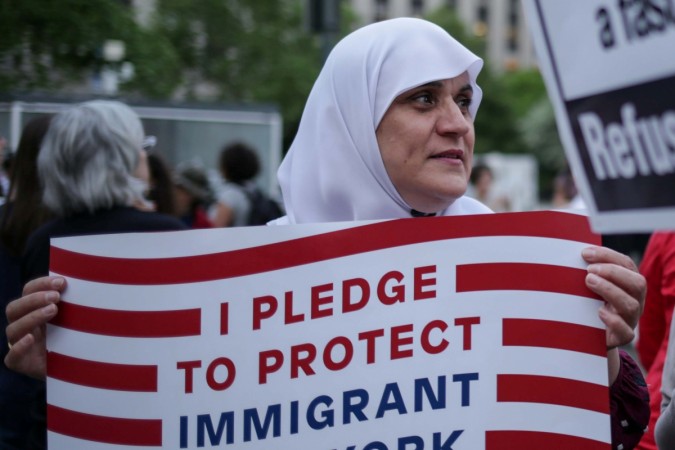 The United States is already facing a backlash over its immigration policy after it admitted that about 1,500 children of illegal immigrants, separated from their parents and placed in sponsor homes, have gone missing. Adding to the woes, the helpline numbers provided by the Immigration and Customs Enforcement (ICE) using which the parents can locate their children is also turning out to be pointless.
The department is said to be giving out a handout to parents separated from their children at the US-Mexico border. The document titled "Next Steps for Families" comes with a set of three instructions in English and Spanish and gives out a few helpline numbers and email addresses as well.
The department believes that the handout would make it easier for parents to track down their children and the ICE also said that it was committed to helping parents. ICE told Quartz it "is committed to connecting family members as quickly as possible after separation so that parents know the location of their children and have regular communication with them."
However, when Quartz contacted these numbers, the response was quite shocking. An automated voice on the call reportedly says: "If you are in ICE custody, please press one. All other callers, press two." A female voice then comes online, informing the caller that the wait could be long, which translated to about 30 minutes.
The wait did not really help as the Quartz was told: "We don't have information here on minors." The woman then said that the Office of Refugee Resettlement's (ORRs) national call centre was taking calls from parents looking for their children. When asked if the wait time would be long, the woman reportedly said that it depended on the number of calls.
The ORR helpline too is partially automated and the wait time isn't any less. The operator told the website that they could start the process of locating the children once they were given the names and details. She also said that the amount of time taken would depend on who they were looking for and the case in general.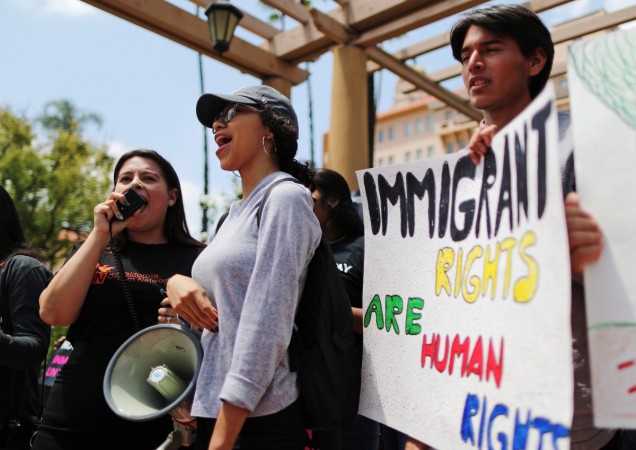 When asked how the children and parents were finding each other, the operator said that the children were permitted to call "family members and sponsors living in the United States and abroad," reported Quartz. But questions on how long it takes for parents to be reunited with their children and how many of them had been reunited weren't answered.
Meanwhile, not many children seem to have been tracked down and just a few days ago, the Department of Health and Human Services even said that it is not legally responsible for these kids. Steven Wagner, a department official, explained that the HHS had placed hundreds of immigrant children in sponsor homes but lost track of about 1,500 of them in the last three months of 2017.
He said that the Office of Refugee Resettlement tried to get in touch with 7,635 unaccompanied children to check how they were doing, but couldn't find about 1,500 of them, reported CNN.
After staying with the ORR, most of these children are sent to live with a sponsor, who more often than not have close ties with the children, mostly parents or close relatives. However, Wagner did admit that some may end up living with "other-than-close relatives or non-relatives."
"I understand that it has been HHS's long-standing interpretation of the law that ORR is not legally responsible for children after they are released from ORR care," CNN quoted Wagner as saying.
Why Are Children Separated From Their Parents?
Donald Trump's Department of Homeland Security received wide criticism after it was reported that it was forcibly separating illegal immigrants from their children. There have been scores of such instances, and the White House believes that such separation is a deterrent to illegal immigration.