Spokesperson of the FLOTUS Melania Trump said that the US President's wife does not share the same immigration ideology as Donald Trump. The First Lady "hates to see children separated from their families," Stephanie Grisham told CNN.
"She believes we need to be a country that follows all laws, but also a country that governs with heart," Grisham added. The statement drew flak, which included Kathy Griffin slamming the First Lady.
The Left-wing comedian took to Twitter and hurled abuses at Melania and add her thoughts on Melania's statement.
She tweeted, "F**k you, Melanie. You know damn well your husband can end this immediately...you feckless complicit piece of s**t."

- Kathy Griffin (@kathygriffin)
This isn't the first time that Griffin has attacked the first family of the US. The comedian posed with a faux head of President Trump next to her, similar to images of a member of the Islamic State. This led to a massive backlash that took a toll on her career as a comedian. Though many seem to agree with Griffin on this one.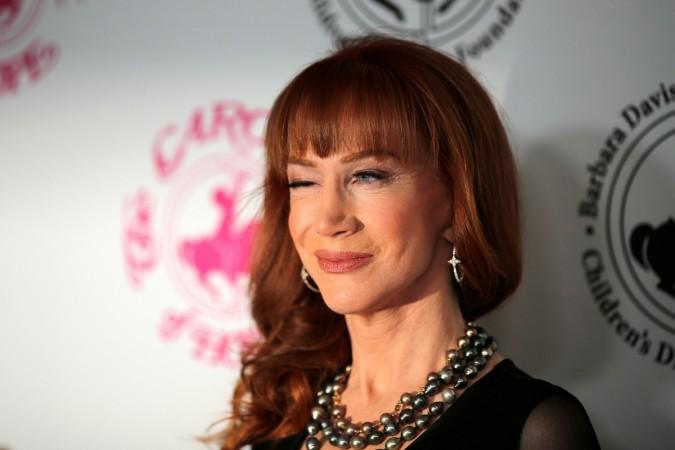 Several users felt that Melania has the power to influence her husband's decision and bring about a change. However, she is choosing otherwise.
"Well then do something Melania.... don't just be a puppet.... u can influence Trump... do something ur in a position where u can change many things... speak up... be someone, stand for something...." reacted an online user to the statement.
"She needs to tell the fat old man she married to fix it. Prove to the world that you're not just a c*m dumpster," another user added.
This would have been a lot more believable & sincere if she had said this in public and not hidden behind a spokesperson. I've never seen such cowardice in a FLOTUS in my lifetime.

— Kim Rinabarger (@kwrbear) June 17, 2018
Sorry @flotus. Either you don't understand what is going on, or you are #complicit. Which is it?

— DeeDee (@MammaJello) June 17, 2018
Melanie Dennison Bebest, showing us all how to do not a goddamn thing.

— JLP (@JLP4488) June 17, 2018
June 18, 2018
First lady Melania Trump 'hates to see' families separated at border -- You know what I hate? A worthless first lady with an empty message. Tell your husband to Be Best while he's tearing families apart. The trump admin is a horror show. They could fix this. You could fix this.

— muse⭐️ (@msue1000) June 18, 2018