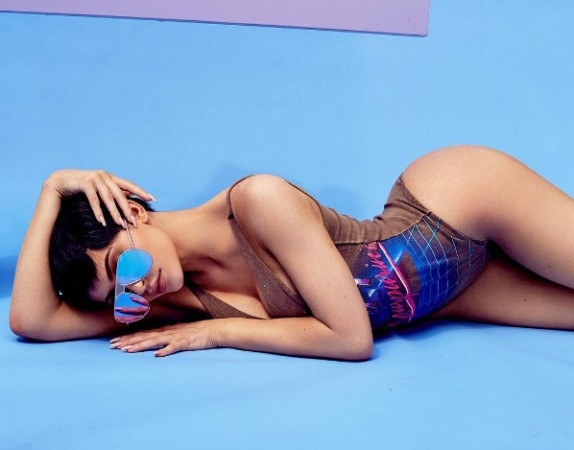 The Kardashian-Jenner pregnancy news has hit the internet by storm with countless rumours, speculations, reactions and of course, memes. Amidst the hubbub, we cannot help but wonder if the sisters are at a competition with each other over who wins the title of the "best pregnant Kardashian" ever.
The eldest sibling, Kourtney, 38, has already shown us her version of pregnant and hormonal on the show Keeping Up with the Kardashians. While she was a lot sane about the entire journey, thrice, how are her younger sisters Khloé and Kylie dealing with it? Let's add Kim too, since her surrogate is due around the same time as her sisters.
Also read: Khloe Kardashian pregnant: Twitter goes crazy as fans claim 'they are building army of their own'
"Khloé and Kylie are both starting to plan out their nurseries, and Kim and Kourtney are also involved in the process," a source told People.com. "All the sisters are super excited, and Kris has been helping as well."
While the family seems to have had their second thoughts about the 20-year-old Kylie's pregnancy, they have reportedly welcomed Khloé's news with much elation. "Khloé is looking for a home with [boyfriend Tristan Thompson], and she's thrilled they've taken this next step together," added the source. "The whole family is being super supportive of each other."
People also reported the source's reassurance that "there is no jealousy" in the family and "everyone is genuinely happy" about the arrival of three babies together! Even though there has been no official confirmation provided about either Khloé or Kylie's pregnancy, sources have confirmed that they are all thrilled.
Khloé, 34, recently made her first public appearance post the news was revealed and sources confirm, "Khloé seems great. She seems very happy and relaxed. She also looks good. She has been in Cleveland [Tristan's hometown] for a week and seems to enjoy being low-key."
Kylie on the other hand has been spotted in oversized baggy outfits, which could be an attempt at hiding the bump. And while the reality TV stars are doing everything to ensure they stay hidden from public attention, the youngest Jenner has been a cheeky little tease on social media, trolling fans with what could be possible baby gender revelation!
Earlier yesterday, Kylie took to Snapchat, to share two photos that caused a little explosion in her fandom. The first photo was that of three cinnamon buns inside a pan. Now, while this seems like a rather generic food post, netizens couldn't help speculate if this was a reference to the term "bun in the oven."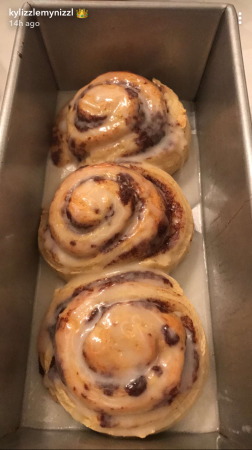 To follow up the cryptic post, Kylie also posted a snap of three phone cases with the Kylie lip-sit signature logo on them. Two were in pink prints and one was in blue. She chose to caption it: "Which one? I'm thinking blue..."
While the blue implication could mean she's expecting a boy, it would contradict all rumours that have been surfacing the internet about her expecting a baby girl with rapper boyfriend, Travis Scott, 25.