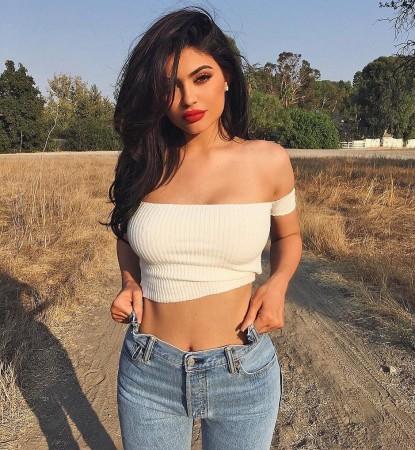 Two weeks after rumours of Kylie Jenner's pregnancy wrecked the internet, fans and followers are still busy trying to digest the news.
What's worse is there has still been no confirmation from either the reality star herself or her family.
While insiders and sources close to the couple — Kylie and her rapper boyfriend Travis Scott (25) — are spilling information about their and their family's reactions, not all of it has been pleasant to know.
Also read: Kylie Jenner's selfie skills to keep the baby-bump hidden are on whole new level!
Life & Style quoted an insider as saying that the 20-year-old "was scared to death" about telling her family and those closest to her about the baby. "She told her mother first, then her sisters, then her father," said the source.
While Kylie and Travis both are supposedly thrilled about the development, multiple members of her family seem to be sceptical and believe Kylie is too naive. "This pregnancy has caused so much friction in the family. With all their opposing opinions and feelings, everyone has been at war," the source told Life & Style.
Khloe, on the other hand, was also reported to be pregnant and even though no official confirmation has arrived from her or baby-daddy NBA player Tristan Thompson yet, their family is apparently elated as Khloe has been struggling to be a mother for years.
Maybe the family is just struggling to come to terms with the fact that Kylie is barely an adult and at the peak of her career as a lip-kit mogul while all this is happening. Yet, momager Kris Jenner seems to have found a silver lining in the entire scenario, in terms of business.
"She sees dollar signs and ratings," the insider told Life & Style. "There are a lot of money-making options."
In Touch had previously reported that Kris thinks introducing a maternity line by Kylie at this point would be beneficial.
"She's thinking maternity fashion for younger moms, and she's already offering to set up meetings," Daily Mail had learned from a source. "If Kylie embraced the young mommy market, she could take it over."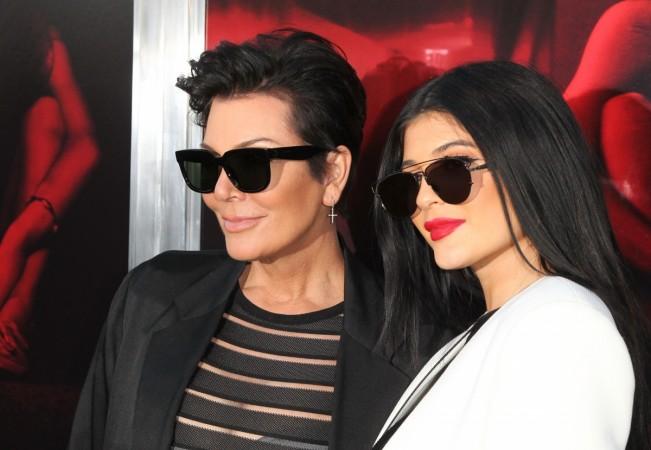 However, this is one of those situations where "cool mom" Kris and her ex Caitlyn Jenner, 67, are agreeing to disagree. As Kylie's parent, "Caitlyn has in no way accepted that having a baby at this age is a good idea," shared the Kardashian insider with Life & Style.
"Caitlyn is concerned that Kylie and Travis really haven't been dating very long, and that a baby will put a big strain on their relationship, but Kylie believes the exact opposite."
All speculations and disagreements aside, it is at least nice to know that Kris isn't seeing the prospect of more grandkids as a TV show business possibility. "I think that's kind of pushing the envelope," Jenner told Variety, when asked about creating a KUWTK spin off based on her grandkids.
"I think it's a little too early to start thinking about them," added the 61-year-old matriarch. "They're amazing and when they're around they are in the show but I think it's a little too early for them to have any kind of spinoff."