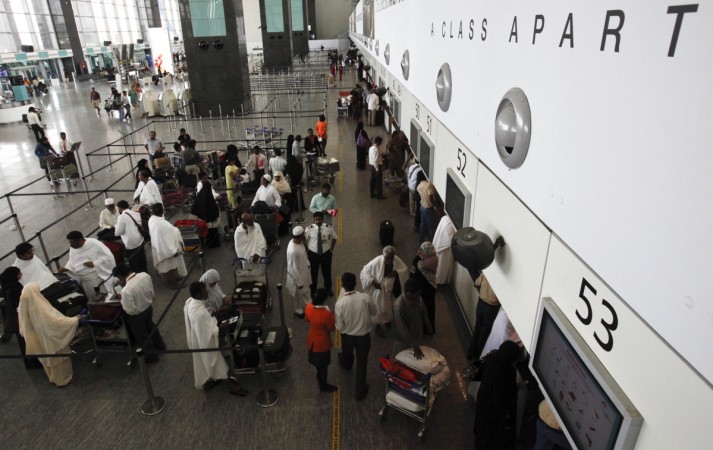 Following the central government's directive to rationalise excess baggage, three domestic carriers namely Indigo, GoAir and AirAsia India have raised the excess baggage fee rate for passengers.
The three airlines will now charge Rs. 300/kg extra for carrying excess baggage over and above the 20kg baggage allowance, The Hindu reported. Earlier, these carriers were charging Rs. 250 per kg for extra baggage. Most of the domestic airlines allow passengers to carry 15-kg of check-in baggage free of cost. However, government-owned Air India however, allows passengers to check-in with 25 kgs.
"Passengers carrying more than 20 kg bags will have to bear the burden of those carrying less than 20 kg. The airlines have been forced to cross subsidise due to the government's regulation," Dr. Anurag Jain, an aviation consultant said.
At present most of the domestic airlines in India allow passengers to carry 15 kgs of check-in luggage and addition seven kgs as hand baggage (women can additionally carry a purse). Some of the airlines also offer passengers the choice of buying additional baggage, while booking their air tickets.
For example GoAir allows passengers to pre-book up to 10 kgs extra baggage (over and above the 15kg) by paying Rs. 2,000. However if the same passenger checked in 10 kgs extra at the check-in counter at the airport then the passenger would have shell out Rs. 3,000.
Beyond 20 kgs the airlines would start charging following rates:
| | |
| --- | --- |
| SpiceJet | Rs. 300/kg |
| Jet Airways | Rs. 350/kg |
| Vistara | Rs. 300/kg |
The Union cabinet on June 15 had approved the new civil aviation policy. Apart from the various "passenger friendly measures" taken by the ministry, the cabinet also tweaked the contentious 5/20 civil aviation rule, capped regional airfares at Rs. 2,500 for a one-hour duration flight. In addition, it also said that in case of checked-in baggage, the airline would charge Rs. 100 per kg for excess baggage, which at present is levied at Rs. 300 per extra kg.