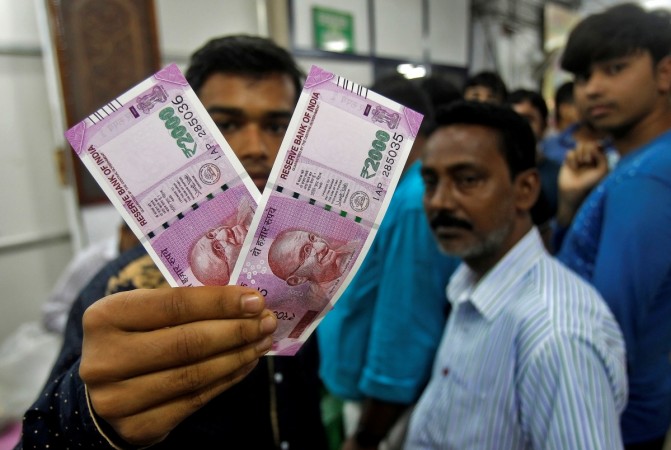 Two youngsters have been booked by the police in Telangana on the accusation of trying to circulate fake Rs 2,000 currency notes, merely days after a case was registered in Karnataka against an unidentified individual for circulating a colour photocopy of the new currency note released recently by the Reserve Bank of India (RBI).
Soon after Prime Minister Narendra Modi had announced on November 8 that Rs 500 and Rs 1,000 currency notes would not be considered legal tender from that midnight, the RBI had issued details of the salient features of the new Rs 2,000 currency note as well as those of the new Rs 500 note in order for people to not to be duped. It now seems some individuals are trying to test this.
The latest case is believed to have taken place in the Mahabubabad district of Telangana. PTI quoted local police sources as saying that a youngster in the district, who runs a photocopy shop, had made four colour copies of the new Rs 2,000 note and given them to some of his friends to circulate.
One of those friends, identified as Pradip, tried to pass on the fake note at a petrol pump on Sunday after filling fuel worth Rs 500 in a relative's two-wheeler, but alert employees there became suspicious and called the police.
Based on their complaint, the police reportedly booked him and his friend under Sections 420 (cheating) and 489-C (possessing forged or counterfeit currency) of the IPC. With Pradip in custody, the cops are now searching for his friend, who had given him the fake Rs 2,000 note.
The incident comes barely a couple of days after a case was lodged in the Chikkamagaluru district of Karnataka after a vegetable seller was duped by a similarly photocopied Rs 2,000 note. The local police had then told International Business Times, India, that they were looking for the unidentified person who had passed on the fake note to one Ashok Gowda, who became aware of the note's true nature only after his friends at the market told him.