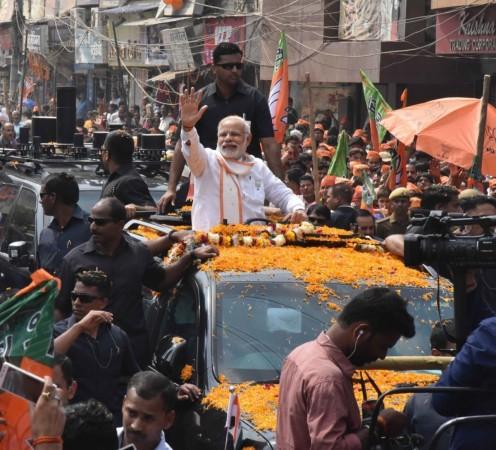 Prime Minister Narendra Modi seems to be training guns at non-BJP ruled states for the Lok Sabha elections in 2019. He is likely to contest from the temple town of Puri in Odisha, India Today reported.
Sources told the media house that PM Modi will contest in two seats like he did in 2014. However, he would vacate one of the seats this time and chose a new constituency to contest from, likely in a non-BJP ruled state.
The party workers have already started the preparations for Puri, the reported stated, adding that Modi would sound the poll bugle for 2019 from Odisha's Cuttack city on May 26.
Currently, Biju Janata Dal's Pinaki Misra represents the Lok Sabha constituency of Puri.
The report states that the four states – Odisha, West Bengal, Andhra Pradesh and Telangana have 105 Lok Sabha seats together. In 2014 general elections, BJP's performance in these states was dismal as it won six seats in total in the four states. It aims to change that in 2019. Modi contesting from Puri would also raise the spirits of party cadre.
While the saffron party managed to win only two out of 42 seats in West Bengal, it emerged as the closest contender to TMC as it overtook Congress and Left.
There is religious symbolism behind narrowing on Puri for Modi, the report says, adding that his election in 2014 was linked to Lord Shiva.
"Modi's 2019 juggernaut will start its journey from Lord Jagannath's abode in Puri. Using the religious symbolism, the BJP expects to spread its wings in the four states in the East and the South in 2019," the report stated.