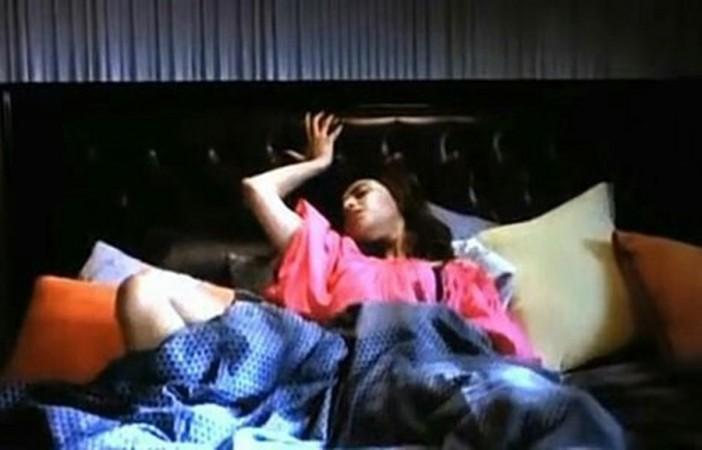 Swara Bhasker's masturbating scene in Veere Di Wedding has received a lot of flak on social media. In the particular scene, Swara can be seen pleasuring herself by using a vibrator till she reaches orgasm, which she refers as 'charam sukh' in the film.
The scene did not go down well with many, especially the womenfolk. Some even went to the extent of saying it looked like a horror scene.
On the other hand, many film critics and a section of the audience found the orgasm scene 'progressive' and 'pathbreaking' as this is the first time a woman was shown masturbating on the silver screen.
As people are busy trolling Swara, her mother Ira Bhasker, a film historian and professor of Cinema Studies at Jawaharlal Nehru University, has given her two cents on how sexuality and eroticism was obliquely hinted at through songs over the years in the Indian cinema. However, she didn't comment on Swara's orgasm scene from Veere Di Wedding.
"Let me begin by saying that sexuality per se in Indian cinema is not a subject that has been directly expressed," Ira Bhasker told VICE adding that these films didn't have direct representation of sexual act or the act of lovemaking.
She added, "'Aayega Aane Wala', for instance, the first song that brought Lata Mangeshkar fame from Mahal (1949). Look at the lyrics and the yearning in that song—it is an articulation of a female desire."
"Just think of Mughal-e-Azam: in that song 'Jogan Ban Chali', that word 'jogan' actually is Meera—the one who has renounced the world for her lover. So this complete dedication to your object of your passion. What is that but female desire?
These films didn't have direct representation of sexual act or the act of lovemaking. Mahesh Bhatt has said that the most erotic sequence in Indian cinema is that of Dilip Kumar stroking Madhubala's face in close up in Mughal-e-Azam."
Explaining about the current trend in Bollywood of depicting female pleasure on screen, Ira Bhasker said, "I think there is a shift. From very metaphoric and symbolic articulation, there is a movement towards much more direct articulation. For example, if you look at Veer Zaara, the "Tere Liye" song sequence, it is very clear it is yearning. But in films like Fire, like Lipstick Under My Burkha and now Veere Di Wedding or something like Anarkali of Aarah."
"Here is a woman who enjoys her performance. She is sexually active. She makes no qualms about what she wants. She wants to not be in a position of being humiliated for being who she is. Her choice and agency is very important. Here is a woman who is confident of her own sexuality.
In Lipstick under my Burkha, the tragedy of the unfilled sexual desires of Ratna Pathak's character. The world doesn't accept an older woman with sexual desires."