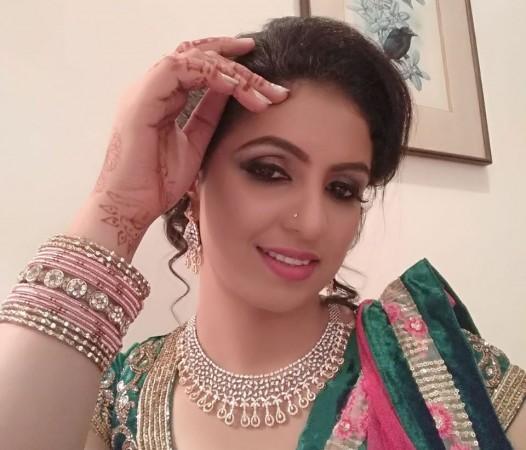 Hasin Jahan, the wife of India pacer Mohammed Shami, lost her cool Tuesday and attacked journalists outside St Joseph's school in Kolkata, capital of India's West Bengal state. Jahan also broke media personnel's camera and left the place in an SUV, according to reports.
The incident happened Tuesday when journalists tried to talk to her. Her lawyer said that she attacked only after a media person misbehaved. The person was asking about her personal life, he said.
According to India Today, the media person's camera was damaged and he suffered a minor injury.
"We've been tracking her since morning and that's the reason why the entire media brigade has been following her for the past 2-3 days since she filed the complaint. Now she's been irked by this and the fact that we've been asking her questions on what would be the next step forward. That's the reason why she got irked," India Today quoted its correspondent from Kolkata as saying.
The correspondent said when she wanted to reveal about Shami's extramarital affairs, she shared it on Facebook and attracted all the attention, but now she has suddenly flipped and wants to keep it low key.
"She has to understand that it is not just about whether she is talking to the media or responding to the queries or not, but also the fact that she's been meeting the family or not because there are a lot of points which the families don't want to reveal which the people want to know," the correspondent said.
"She has said that she wants to stay away from the media glare. On March 19 her statement would be recorded and with that, it is also important what would happen next because the family has been trying for a reconciliation," he added.
Jahan has been in the news after she accused Shami of mentally and physically torturing her. The former model first shared the screenshots of Shami's conversations on Facebook and WhatsApp and later revealed about his extramarital affairs.
She also accused him of match-fixing and forcing her to get intimate with his brother. However, Shami has denied all the allegations and on March 12, shared an emotional post on Twitter.
"Thanks to all my friends for your love and support," he tweeted.