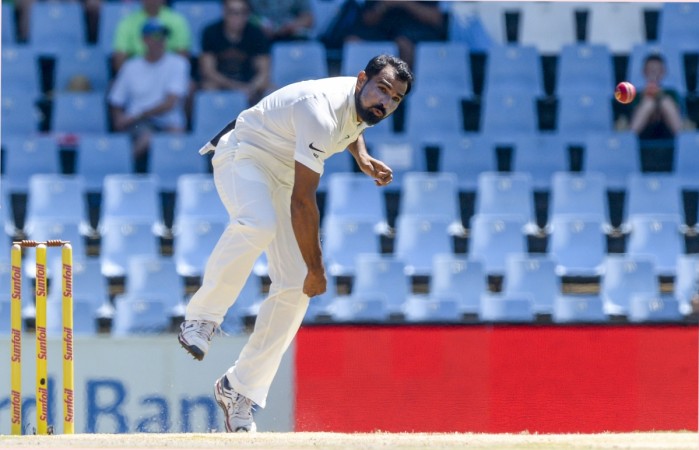 India's World Cup winning captains MS Dhoni and Kapil Dev have come out in the support of Mohammed Shami after his wife Hasin Jahan accused the pacer of match-fixing.
The 28-year-old has been making headlines over the last week after his wife accused him of having an extramarital affair and assaulting her. She took to Facebook to share the screenshots of the Whatsapp conversations and also revealed the contact details of the woman, with whom Shami allegedly had an affair.
Jahan even accused the Delhi Daredevils bowler of "cheating the country" after suggesting Shami took money from a Pakistani girl named Alisbah over insistence of England-based businessman Mohammed Bhai.
The Uttar-Pradesh born speedster denied match-fixing allegations and stressed his wife is not mentally stable following a series of accusations she slapped on him. Dhoni believes Shami can never go against India, but suggested that people should not comment on the former KKR star's "personal matter."
"As far as I know, Shami is a great human being. He cannot cheat his wife and country. This is Shami's personal matter and we should not make any comment on it," Dhoni explained.
Dev, who has refused to believe match-fixing allegations against Shami, questioned Jahan as to why she did not reveal the details when things were working out well for the couple.
"I refuse to believe the allegations that have been leveled by Shami's wife. If she knew about match-fixing then why didn't she report it earlier?" Dev told ABP News.
"When the relationship was fine, why was she silent then? There is an investigation team. Let them do their work. If Shami has done something like this then it is unacceptable and disgraceful."
"Shami is a brilliant hardworking cricketer. I agree that his personal relationship is in trouble currently but such kinds of allegations by his wife are nasty and sickening until proven."