After being taken to the cleaners by Kolkata Knight Riders in Monday's Indian Premier League (IPL) match at Eden Gardens, there is more bad news for Mohammed Shami as the Delhi Daredevils fast bowler's older brother, Haseeb Ahmed, has been summoned for questioning by Kolkata police in connection with the complaint lodged by the cricketer's wife, Hasin Jahan.
A senior investigator of the Kolkata police revealed Shami's brother was summoned to appear at the city's Lalbazar police station Saturday, April 14 but he had sought more time, citing health issues.
However, the police have summoned him again for questioning on Wednesday, April 18, according to The Times of India.
"We got a call where he sought more time on health grounds. We allowed him five days, considering the plea. Shami's brother has a case of rioting against him," a police officer was quoted as saying by the report.
Notably, Shami and four of his family members faced serious charges, including rape and attempt to murder, after Jahan filed a complaint against them at the Lalbazar police station last month.
Jahan, the former KKR cheerleader, has accused Shami of domestic violence and extra-marital affairs among others. She had opened a can of worms in March when she posted a series of photos of the cricketer's alleged conversations with multiple women on her Facebook profile.
She also made an explosive allegation when she claimed Shami had forced her to get intimate with his brother at their Uttar Pradesh residence last year.
Nonetheless, a top official of the Lalbazar police station told the newspaper that Jahan did not provide enough proof initially to substantiate her claims of rape and attempt to murder. The senior officer also revealed the hospital, where the cricketer's wife was treated, did not have records of any "grievous injury".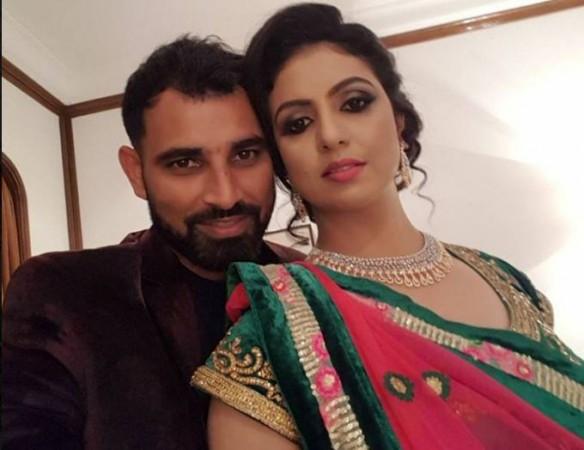 'Shami will be summoned for questioning'
Meanwhile, the police officer also confirmed that Shami will be questioned as part of the investigation. Police questioned the pacer's maternal uncle during their 45-day-long probe at Amroha and Moradabad, according to the report.
"Given that the FIR mentions serious penal charges, even non-bailable ones, it is imperative that Shami will be questioned and his statement recorded," the official said.
Shami had been denying wife Jahan's claims, including the one where she hinted at a possible match-fixing angle. However, his cricket future was thrown into doubt after the Board of Control for Cricket in India (BCCI) withheld his annual retainership contract last year.
He got back his retainership contract and the go-ahead to be part of the Daredevils franchise in the ongoing IPL season only after the BCCI's Anti-Corruption Unit gave him a clean chit over match-fixing allegations.
Jahan was disappointed at the BCCI's decision to not consider his personal life while handing him back the annual contract. She urged the apex body of Indian cricket to take a cue from how the Bangladesh Cricket Board handled pacer Mohammad Shahid, who had reportedly abused his pregnant wife.