Mohammed Shami's wife Hasin Jahan has filed a domestic violence case against India speedster and four other family members.
The 28-year-old's estranged wife had earlier accused the bowler of having an extramarital affair and assaulting her. She had filed a complaint against the Uttar Pradesh-born cricketer at Kolkata Police headquarters in March.
A First Information Report (FIR) was lodged against Shami and four others last month. Jahan had earlier pressed the Delhi Daredevils star and others on domestic violence charges under section 498A/323/307/376/506/328/34 of IPC (Indian Penal Code). According to India TV, the hearing on this matter will be at 2pm on April 10.
Jahan had earlier taken to Facebook to share the contact details of the woman with whom her husband allegedly had an affair. She even accused him of fixing matches, only to make a U-turn to suggest she never made those claims.
After her initial accusations, the Board of Control for Cricket in India's (BCCI) Anti-Corruption Unit (ACU) investigated into these claims, during which, his annual contract was put on hold. They found no wrongdoings on Shami's part and he was included in Grade B contract, worth an annual Rs 3 crore.
Jahan even met with West Bengal chief minister Mamata Banerjee in order to seek her support in the ongoing feud with Shami. She also met BCCI's acting president CK Khanna and urged him to put more pressure on the bowler in their "personal affair".
However, Khanna refused to accept Jahan's request and advised her and Shami to solve the dispute with the family.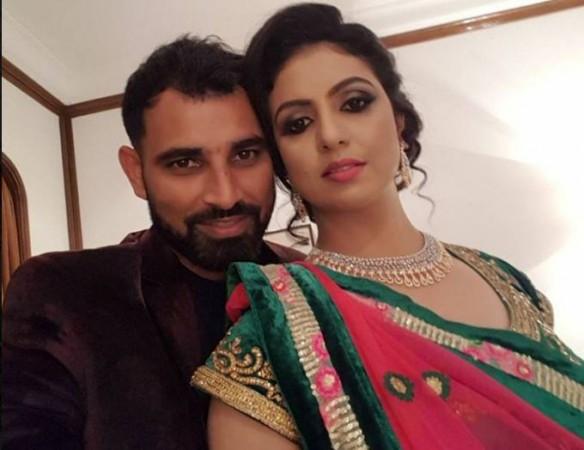 "Hasin Jahan met me with a request that BCCI should look into the matter. I told her that it was their personal affair which should be settled within the family," Khanna explained.
"It would be in the best interest of all, including Shami, because he is in the Indian team and we would like him to perform well in the IPL and forthcoming England series."
"She requested me that I should try to put some personal pressure on him. I told her that it would not be possible for me as BCCI cannot intervene in such affairs and she has to seek the help of her family."
Shami is currently with the Indian Premier League (IPL) franchise Delhi Daredevils.