Jahan took to Facebook to accuse Shami of age-fudging on Saturday, April 28.
She has earlier accused Shami of domestic violence and adultery.
Kolkata Police are investigating Jahan's claims against Shami and his family members.
Days after claiming that Mohammed Shami and his family had tried to rape and kill her, the Delhi Daredevils fast bowler's wife, Hasin Jahan, has claimed that her husband had been involved in age-fudging to fool the Board of Control for Cricket in India (BCCI).
Jahan, who has been involved in a marital feud with Shami, took to Facebook to post a screenshot of what she claims to be the pacer's driving license. However, she deleted her post Saturday, April 28.
Shami was born in 1982, according to the document. The cricketer's year of birth, according to the BCCI website, is 1990.
Shami fooled BCCI by making fake birth certificate: Jahan
"See friends, the real birth year of Shami Ahmed. He made a fake birth certificate and has fooled everyone by showing his birth year as 1990. He fooled BCCI, CAB and also public by making a fake birth certificate that allowed him to play Under-22 cricket," Jahan had written, as quoted by Hindustan Times.
"Imagine the injustice done to a genuine 22-year-old cricketer who was denied a place in U-22 team because of Shami."
Notably, Jahan was disappointed when the BCCI decided to hand Shami his annual retainership back after withholding it initially.
The former Kolkata-based model had filed complaints against Shami, alleging domestic abuse and adultery. An FIR was also filed against the cricketer and four of his family members under several non-bailable sections, including rape and attempt to murder.
She had also alleged that Shami had taken money from a Pakistan-based model named Alishba upon the insistence of England-based Mohammad Bhai, hinting his involvement in match-fixing only to make a U-turn on her claim later.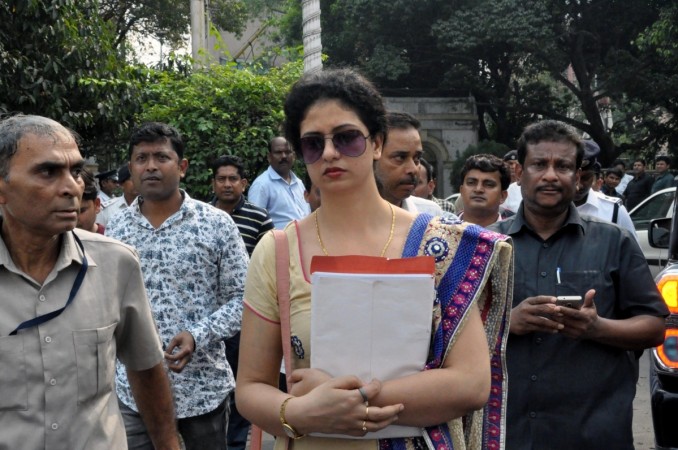 However, the BCCI's Anti-Corruption Unit investigated Jahan's claims before giving Shami a clean chit, which also paved the way for the apex body of Indian cricket giving a go-ahead to the Bengal pacer's participation in the ongoing 11th season of Indian Premier League (IPL).
Jahan slammed the BCCI for not considering Shami's public image and had even requested acting president CK Khanna to put "personal pressure" on her husband.
Shami struggling to concentrate on job: Daredevils bowling coach
Meanwhile, Shami has lost his place in the Daredevils side after struggling to pick wickets with the new ball for his franchise. In four games he has played so far, the right-arm fast bowler conceded aplenty and managed only three wickets.
Daredevils bowling coach James Hopes opined that personal issues are affecting Shami's performances in the ongoing season.
"I think he has got some personal stuff going on. And it's tough to concentrate on the job sometimes. Players try to use cricket as a release," Hopes was quoted as saying by the Press Trust of India.
The former Australian cricketer added: "Everywhere you have to sort out your off-field stuffs before you start performing on the field. He is in the process of doing that and it obviously is going to take some time."