Hasin Jahan has alleged that Shami's family tried to kill her and dump her body in a forest.
She has been relentlessly alleging Shami of domestic abuse and adultery.
An FIR under several non-bailable sections has been filed against Shami and four his family members after Jahan's complaint.
Indian cricket team pacer Mohammed Shami's wife Hasin Jahan has alleged that she could have suffered the same fate as that of the victim of the Kathua rape case — a minor Barkwal community girl who has raped over eight days before killed in the north Indian state of Jammu and Kashmir.
Jahan, who has been relentlessly accusing Shami of adultery and domestic violence, claimed Shami, and his family tried to rape, kill and then dump her dead body in a forest.
Jaham empathized with the victim of Kathua and demanded punishment for the accused in the case during a protest rally in Kolkata earlier this week where she made the sensational claim.
"Those who are guilty of the crime should be punished. Even my case is similar to this. But I am alive. Even I have been subjected to what happened in that case," Jahan told media during the rally, as quoted by the DNA.
"They had planned to rape me, kill me and then dump my body in a forest. It's been almost two months that I am fighting against all this," she added.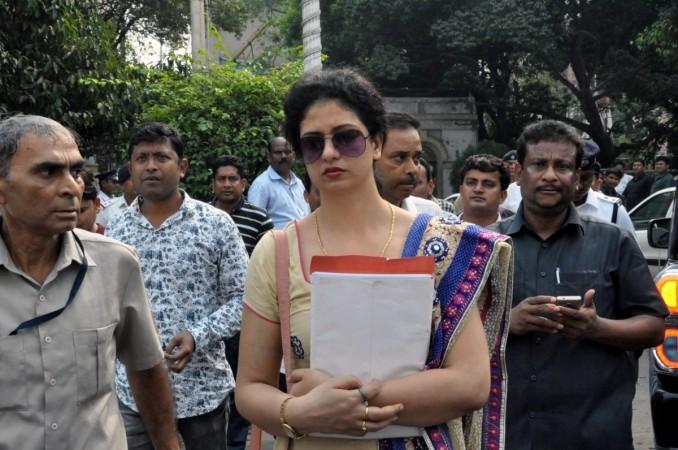 Jahan relentlessly accuses Shami and his family
Notably, Jahan had opened a can of worms when she took to Facebook to share screenshots of Shami's alleged chats with multiple women in March. She followed it up with numerous allegations, including match-fixing claims, against the Delhi Daredevils fast bowler.
The former Kolkata Knight Riders cheerleader had said that Shami had forced her to get intimate with his brother at their Uttar Pradesh residence in December 2017. She also linked the India fast bowler with a Pakistan model named Alishba and claimed that the two did "ugly things" during her husband's visit to Dubai earlier this year.
Owing to the same, Shami's annual retainership contract was withheld by the Board of Control for Cricket in India (BCCI), the Kolkata Police filed an FIR against Shami and four of his family members under various non-bailable sections, including rape and attempt to murder.
The BCCI has handed back Shami's contract after the Anti Corruption Unit of the apex body of Indian cricket gave the pacer a clean chit over match-fixing allegations.
However, Kolkata Police are continuing their investigation into Jahan's claims. Notably, Shami and his brother were called for questioning at the Lalbazar Police station on Wednesday, April 18.
Shami and his brother had denied all allegations made by Jahan against them, according to Kolkata Police.