India cricket team fast bowler Mohammed Shami admitted to womanizing during a probe of match-fixing allegations against him by Board of Control of Cricket in India (BCCI) Anti-Corruption and Security Unit (ASCU).
Shami was lying to wife Hasin Jahan about financial deals with London-based businessman Mohammad Bhai in order to spend more time with his "female friends" outside marriage in Dubai, according to the DNA.
The Delhi Daredevils fast bowler was cleared of match-fixing allegations by the ASCU on Thursday, March 22. He was handed Grade B (Rs 3 crore bracket) of BCCI's annual retainership contract and has also been cleared to join Delhi Daredevils in the upcoming 11th edition of Indian Premier League (IPL).
Notably, his annual contract was withheld by the BCCI earlier this month following wife Jahan's allegations of domestic violence, adultery and match-fixing.
The former Kolkata Knight Riders cheerleader hinted at Shami's involvement in match-fixing when she accused her husband of taking money from a Pakistani girl, Alishba, in Dubai upon the insistence of the England-based businessman.
"ACSU checked all his bank accounts details and found no 'suspicious entry' whatsoever," a BCCI insider was quoted as saying by the DNA.
"It was found out that Shami was only cooking up stories of 'financial gains' from a businessman to somehow go and spend time with his female friends outside his marriage."
CoA had restricted investigation to match-fixing claims
Even as Kolkata Police are probing several criminal charges, including rape and attempt to murder, against Shami, the Supreme Court-appointed Committee of Administrators (CoA), which has been overseeing BCCI's operations, had directed the ASCU chief Neeraj Kumar to restrict its investigation only to allegations of match-fixing.
The BCCI had confirmed to Kolkata Police about Shami's two-day stay in Dubai in February, following the end of India's pacer commitments with the national team on their tour to South Africa.
BCCI officials, including IPL chairman Rajiv Shukla, had said the apex body of cricket was not concerned about Shami's personal life.
Mohammad Bhai, Alishba denied match-fixing angles
Meanwhile, Mohammad Bhai had denied involvement in match-fixing earlier this week, he added he had not met Alishba and had only come to know about the Pakistani girl via media reports.
Notably, Alishba had also denied offering money to Shami and said she had met the India cricketer in Dubai as one of his fans.
However, Jahan refuted Alisbha's claims and said Shami and the Pakistani woman did "dirty things" during their stay in Dubai. The former model added the latter could have been a "prostitute".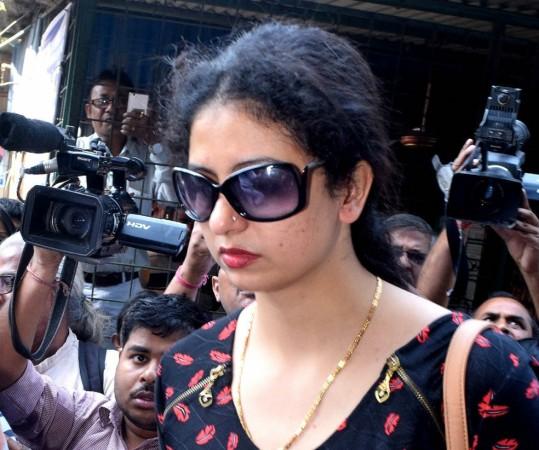 Meanwhile, Jahan took to Facebook on Tuesday, March 20 to share a fresh set of photos of Shami's alleged conversation with a woman named Akanksha.
The cricketer's wife had opened a can of worms when she had taken to social media platforms earlier this month to accuse her husband of adultery and domestic violence.