The investigation by Anti-Corruption Unit's (ACU) of Board of Control for Cricket in India's (BCCI) has cleared Mohammed Shami of various allegations made by his wife Hasin Jahan.
The Indian speedster's wife accused him of cheating on her, assaulting her and even fixing matches. The Kolkata police has registered a First Information Report (FIR) against the 28-year-old and four other members based on the complaint filed by the bowler's wife.
His annual contract was withheld by the BCCI. After it was revealed by the ACU there was no wrongdoing on the Uttar Pradesh-born pacer's part, the Committee of Administrators (CoA) has included him in Grade B contract list.
A statement on BCCI's official website read, "The Hon'ble Supreme Court of India appointed Committee of Administrators (CoA) had requested Mr Neeraj Kumar, former Police Commissioner of Delhi and Head of BCCI Anti-Corruption Unit, to investigate the allegations against Mohd. Shami insofar as they pertain to the provisions of the BCCI Anti-Corruption Code."
"Mr Neeraj Kumar has submitted his confidential report to the CoA. Based on the conclusions in the said report, the CoA is of the view that no further actions/ proceedings under the BCCI anti-corruption code are warranted in the matter.
"For this reason, the BCCI shall proceed with offering a Grade 'B' annual retainership contract to Mohd. Shami."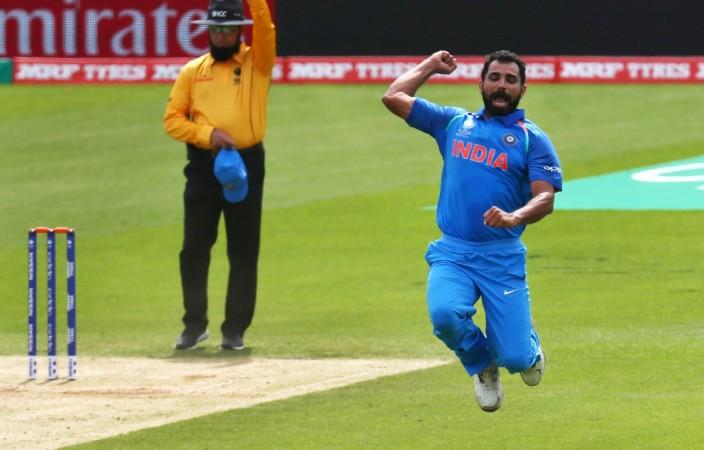 Jahan had earlier accused Shami of taking money from a "Pakistani girl" named Alishba on the insistence of England-based businessman Mohammed Bhai in Dubai. The Pakistani model and Mohammed have both rubbished these claims. Shamis wife later made a U-turn suggesting that she never made any match-fixing claims.
The ACU's decision to hand Shami a clean chit will come as a massive boost for the Indian Premier League (IPL) franchise Delhi Daredevils. He can now take part in the upcoming edition of the domestic T20 league, which will kick-start on April 7.