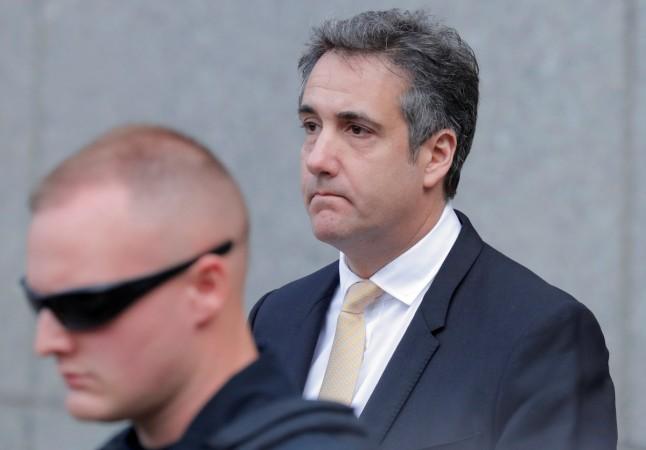 It looks like US President Donald Trump's former lawyer Michael Cohen doesn't plan on going down alone, and will ensure Trump follows. Despite saying earlier that he "would take a bullet" for the president, Cohen has now pleaded guilty to finance violation charges against him and implicated Trump in the case.
Appearing in a federal court in Manhattan on Tuesday, August 21, Cohen pleaded guilty to five counts of tax fraud, one bank fraud and two counts in regard to violation of campaign finance laws.
Speaking about the hush money, Trump's former lawyer said that he had paid $130,000 and $150,000 to two women, who he did not name. Cohen is known to have paid adult film star Stormy Daniels and former Playboy model Karen McDougal.
Even though he did not name Trump either, Cohen clearly explained that he was acting at the direction of the president and the purpose of the payment was to buy the women's silence so that the accusations would not dampen the election. He said that the payment was "in coordination and at the direction of a candidate for federal office", and the other was made "under direction of the same candidate," the Agence France-Presse reported.
However, Lanny Davis, one of Cohen's lawyers later said that his client had "testified under oath that Donald Trump directed him to commit a crime."
Davis added that by testifying against the president, Cohen had prioritised his family and the country. "Michael Cohen took this step today so that his family can move on to the next chapter," ABC News quoted him as saying.
"This is Michael fulfilling his promise made on July 2nd to put his family and country first and tell the truth about Donald Trump.
"Today he stood up and testified under oath that Donald Trump directed him to commit a crime by making payments to two women for the principal purpose of influencing an election. If those payments were a crime for Michael Cohen, then why wouldn't they be a crime for Donald Trump?" Davis said.
After the court proceedings, Trump's current attorney Rudy Giuliani said that the president wasn't at fault in any of the instances. "There is no allegation of any wrongdoing against the President in the government's charges against Mr. Cohen. It is clear that, as the prosecutor noted, Mr. Cohen's actions reflect a pattern of lies and dishonesty over a significant period of time," Giuliani said in a statement.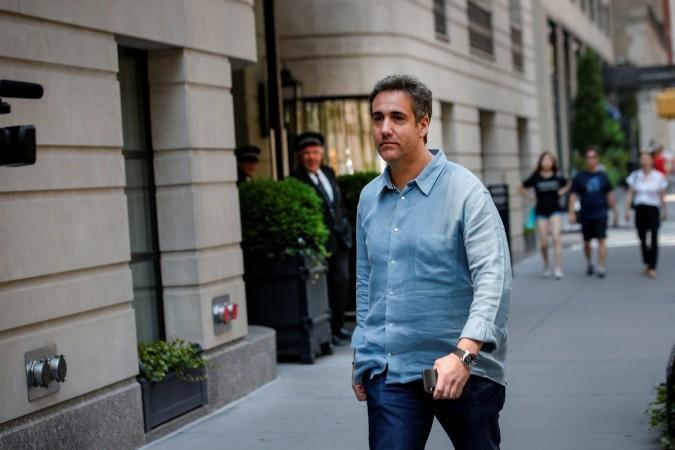 Cohen has now been released on a bail of $500,000 and his sentencing has been scheduled for December 12, when he may face a jail term of four to five years.
Just a few days ago, it was reported that Cohen was being investigated for a suspected bank fraud of about $20 million. Federal authorities in Manhattan were looking into the $20 million loans that were extended to the taxi companies run by Cohen and his family, reported the New York Times, and believe that the attorney could have fudged the value of his assets to secure the loan. Cohen's companies are said to have received loans from Sterling National Bank and the Melrose Credit Union.
The authorities also believe that Cohen may not have disclosed the money the family made from the taxi companies to the Internal Revenue Service.
The fact that Cohen was being investigated first came to light in April, when the FBI raided his home, office and his hotel room.