US President Donald Trump, since his presidential campaign in 2016, has become almost synonymous with controversies, be it for the things he says or the how he has reportedly harassed numerous women. Trump was accused of improper conduct and sexual assault by over a dozen women and it now looks like the issue is back to haunt him.
While over a dozen women have accused him of sexual misconduct over the months – one of them even filed a lawsuit against him – three women have reasserted these claims and have asked the Congress to investigate the matter. The three women had revealed details of Trump's behaviour last year and have once again spoken about it so that some action is taken against the US president.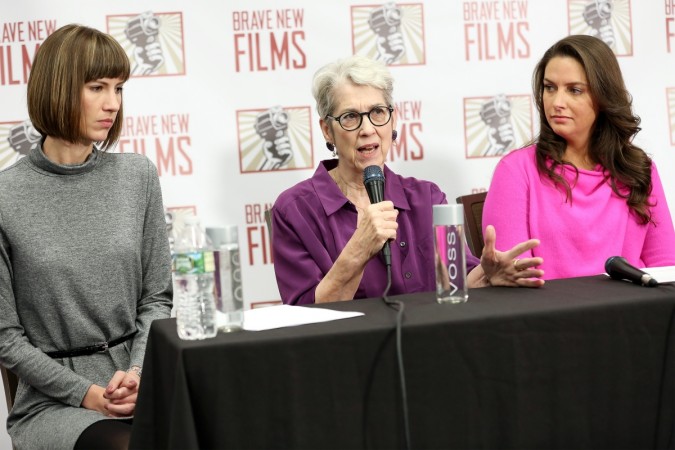 Samantha Holvey, a former Miss USA contestant, Jessica Leeds, a New York woman, and Rachel Crooks, a former Bayrock Group receptionist, spoke about their allegations on NBC News' "Megyn Kelly Today" and narrated their ordeal.
Speaking about Trump's behaviour, Leeds, who had accused the president of groping her on a flight in the 1970s said: "After the meal was cleared, all of a sudden, he was all over me, kissing and groping and groping and kissing. "My memory of it was, nothing was said. He didn't say, 'Oh, by the way,' and I didn't go, 'Eek' or 'Help' or whatever; it was just this silent groping going on," reported the New York Times.
They also said that they were frustrated that their allegations hadn't been taken seriously before and hoped action would be taken now.
"Our stories seem to fall on deaf ears," Crooks, who has accused Trump of forcibly kissing her, said during a press conference held after Megyn Kelly Today. "In an objective setting, without question a person with this record would have entered the political graveyard of aspirations, never to return."
What do Trump and the White House have to say?
While this issue had made a lot of headlines and has even been taken to court, Trump has said that these allegations are false and are "politically motivated."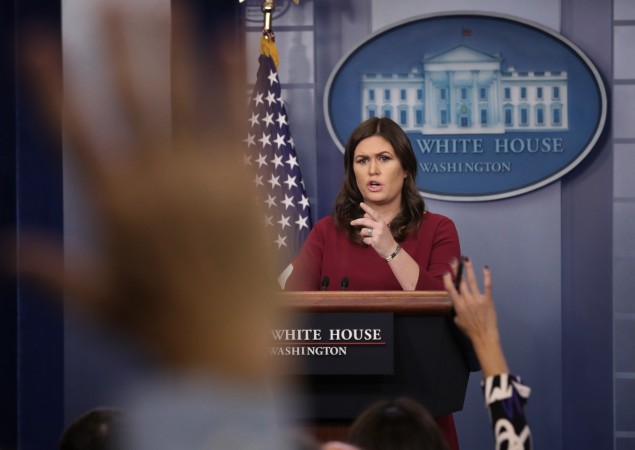 The White House too released a statement and said that there was no truth in the allegations. "These false claims, totally disputed in most cases by eyewitness accounts, were addressed at length during last year's campaign, and the American people voiced their judgment by delivering a decisive victory," the statement read.
"The timing and absurdity of these false claims speak volumes and the publicity tour that has begun only further confirms the political motives behind them."
White House Press Secretary Huckabee Sanders also explained at the press briefing that several eyewitnesses have spoken about the allegations and have proved them to be false. She also said that the Trump administration would release the "multiple reports," which contain the eyewitnesses' accounts.
"In terms of the specific eyewitness accounts, there have been multiple reports; I'd be happy to provide them to you after the briefing is completed," Sanders added.
Calls for Trumps to resign get louder
Post the allegations, four US senators said that the president must resign as these instances described by the women aren't false. "These allegations are credible; they are numerous. I've heard these women's testimony, and many of them are heartbreaking" Senator Kirsten Gillibrand, a Democrat from New York, told CNN.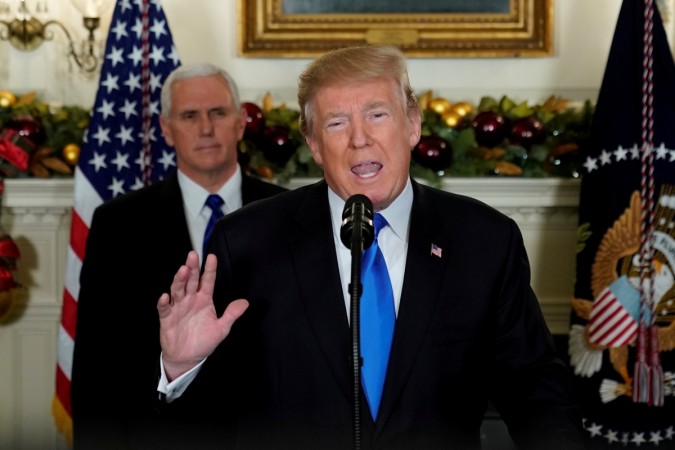 Bernie Sanders, Jeff Merkley, and Cory Booker have also urged Trump to resign.
Will Trump be impeached?
Meanwhile, Trump's lawyers are already said to be trying to get a defamation lawsuit against the president dismissed. And if they cannot manage to do that, Trump may have to testify on the allegations made by the women, reported Business Insider.
The lawsuit has been filed by Summer Zervos, a former contestant on "The Apprentice," who had said that Trump in 2007, "very aggressively" kissed her, groped her breasts and thrusted his genitals at her. When she spoke about the incident last year, Trump had called her a liar and she has now claimed that the US president has defamed her by saying so.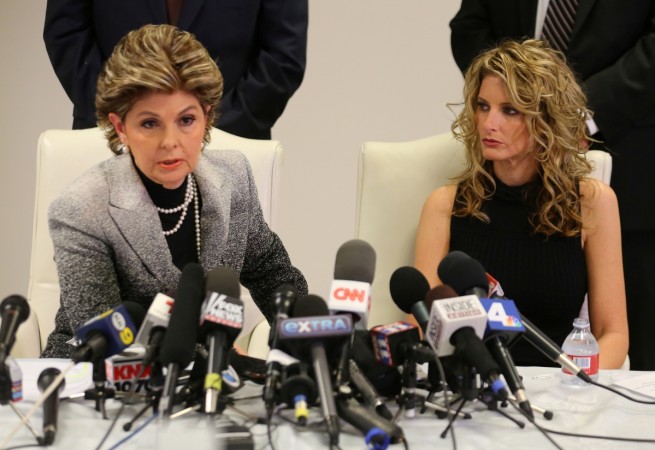 Even though the allegations are serious, Trump's lawyers will most likely try to get the lawsuit dismissed or at least delayed, claiming that a sitting president cannot be sued in the state court. However, their argument may not get the desired result as a similar case was seen in 1998, when then president Bill Clinton was impeached for perjury and obstruction of justice.
Clinton's impeachment stemmed from a lawsuit filed by Paula Jones, who had accused him of sexual harassment. In the same lawsuit, Clinton was asked under oath about his sexual relations with Monica Lewinsky and he had lied. He was then impeached by the House of Representative, but went on to continue his tenure after he was acquitted if the charges in 1999.
And if history is any indication, Trump could meet with similar fate, in case he ends up lying about these allegations under oath. "The precedent is not on Trump's side," BI quoted Susan Low Bloch, a professor at Georgetown University's law school and an expert in constitutional law, as saying.