Pornstar Stormy Daniels who has, on more than one occasion, said that she had an affair with Donald Trump, is now suing the US president.
Daniels, whose real name is Stephanie Clifford, filed a lawsuit in Los Angeles on Tuesday, March 6, and said that the nondisclosure agreement, arranged by his lawyers, is not valid. She explained that the "hush agreement" was signed by her and Trump's lawyers, but Trump himself never signed the document, reported NBC News.
Trump's attorney Michael Cohen gave Daniels an agreement and a side letter and she had signed both the documents. The "hush agreement" also doesn't mention names and refers to Trump throughout as David Dennison, and Daniels as Peggy Peterson.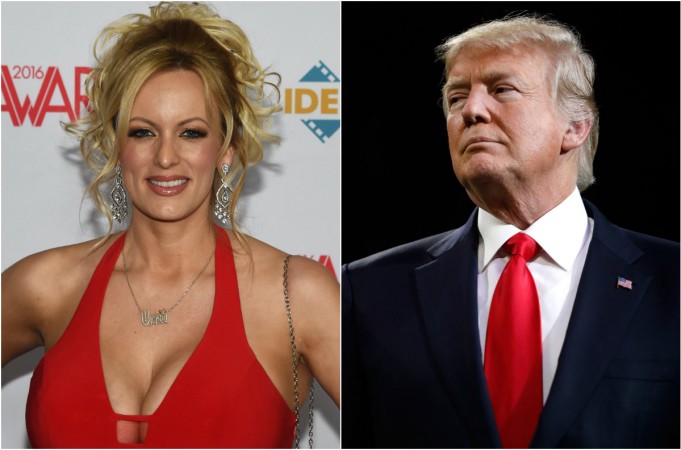 The lawsuit also says that Daniels and Trump were in an intimate relationship between the summer of 2006 "well into the year 2007."
Los Angeles attorney Michael Avenatti tweeted a copy of the lawsuit.
Earlier today, we filed this complaint seeking a ct order voiding the alleged "hush" agreement between our client S. Clifford aka Stormy Daniels and Donald Trump. https://t.co/upa9u10MqR

— Michael Avenatti (@MichaelAvenatti) March 7, 2018
"To be clear, the attempts to intimidate Ms. Clifford into silence and 'shut her up' in order to 'protect Mr. Trump' continue unabated," the suit says. "On or about February 27, 2018, Mr. Trump's attorney Mr. Cohen surreptitiously initiated a bogus arbitration proceeding against Ms. Clifford in Los Angeles."
The lawsuit also says that Cohen had recently tried to convince Daniels not to speak of the affair. "Concerned the truth would be disclosed ... through intimidation and coercive tactics, forced Ms. Clifford into signing a false statement wherein she stated that reports of her relationship with Mr. Trump were false," it added.
Daniels and Trump's alleged affair created quite a scandal, despite White House denying the relationship. "Just because something isn't true doesn't mean that it can't cause you harm or damage," Cohen had earlier told BuzzFeed. "I will always protect Mr. Trump."
The Wall Street Journal had earlier also alleged that Cohen had paid Daniels $130,000 to silence her.