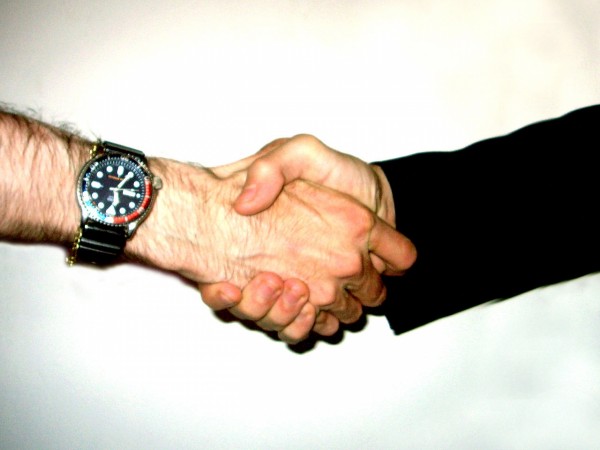 The year 2016 witnessed some of the biggest deals being inked. Here we list five of the biggest buyouts and acquisitions in the last quarter, especially in November and December 2016.
Samsung-Harman International
South Korean electronics giant Samsung in November announced that it will acquire Harman International, a US-based car and audio systems supplier. The all-cash deal is valued at $8 billion. The electronics company will buy Harman for $112 per share and is the company's biggest acquisition to date. The deal, which is subjected to approval from Harman's shareholders and regulators, is expected to be completed by mid next year.
Also read: India Inc's January-October M&A deals hit record value of $32.55 billion
Symantec-Lifelock
Symantec Corp, a US-based computer security software provider, had on November 21 announced that it will acquire identity theft protection company LifeLock for an enterprise deal of $2.3 billion or $24 per share. The deal is expected to close in the first quarter of 2017, subject to LifeLock's shareholders' approval.
Alaska Air-Virgin America
Alaska Air Group on December 15 announced that it has completed the acquisition of Virgin America in a $2.6 billion deal, eight days after the US Justice Department gave its approval for the merger. This will make Alaska Air the fifth largest domestic carrier in the United States. Even though operations of the two airlines will not be combined anytime soon, travellers will soon be able to purchase Virgin America flight tickets on the Alaska Airlines website and vice-versa.
Sun Pharm-Ocular Technologies
Sun Pharma last month announced that it had completed the process of acquiring Ocular Technologies Sarl, a US-based eye care specialist.
"All the necessary formalities for the closure of the said transaction have been concluded and the company has successfully completed the acquisition of Ocular Technologies Sarl, on December 15, 2016," Sun Pharmaceutical Industries said in a regulatory filing to the Bombay Stock Exchange.
Lloyds Bank-Bank of America
British financial institution Lloyds Banking Group on December 20 announced it was buying the credit card business of Bank of America Corp, MBNA. The deal, valued roughly at $2.35 billion, is part of its plan to grow the British bank's consumer finance business. Lloyds, in which the UK government holds 6.93 percent stake, said the transaction is expected to be completed by the first half of 2017 after getting approval from the regulator.
In other news, between January- October, India Inc's merger and acquisition (M&A) activity increased as transactions worth $4.5 billion were recorded during October. This takes up the total deal value up to $32.55 billion during the first 10 months of the present calendar year (January-October).
According to Grant Thornton, an assurance, tax and advisory firm, the M&A deal value grew 48 percent on a year-on-year basis in October with increasing domestic and overseas deal activity. Last month witnessed 44 M&A transactions worth $4.57 billion when compared to 55 such transactions worth $3.09 billion during the corresponding month in the previous year.