Marie Claire magazine has been slammed on Twitter after they wrote an article on Meghan Markle and "her single gray hair".
On Thursday, the US-based magazine has published an article on the soon-to-be royal written by executive editor Sally Holmes. The headline reads — "Meghan Markle Has A Single Gray Hair" while the subhead says, "And it's magnificent."
Soon after the article was out, Twitter users took to Twitter to call out the publication for pointing out for such detail about the future royal, who is all set to get married to Prince Harry, May 19. The article even included a picture of the gray hair which was taken after forcibly zooming at one of her recent pictures.
Although the writer did not make any negative comment or criticize the former Suits actress, social media users went totally berserk over such report. Some even took a dig at the publication.
One user wrote: "Shame on Marie Claire for this nonsense about Meghan Markle and a grey hair," while another said, "Thanks Marie Claire for confirming that I'm not missing anything other than everyday sexism by not buying your magazine."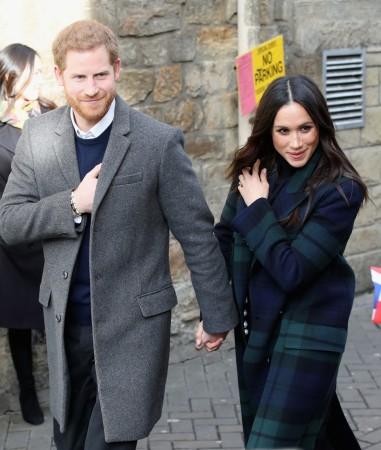 But at one point, the writer also questioned Markle's intention whether she deliberately did not cover it just like any other regular person.
The article further states: "Who knows if Meghan Markle is choosing to just own it, not waste the time and money on such frequent upkeep, or, just doesn't notice because it's ONE HAIR. But, either way, it's nice to see she's a regular person with a few stray grays, just like everyone else!"
Here's what the Twitter users said.
*Clicks on Twitter. Sees that Marie Claire has tweeted about Meghan Markle having ONE GREY HAIR. Closes Twitter again, thinking dark thoughts.*

— Jojo Moyes (@jojomoyes) April 5, 2018
Marie Claire over here writing about a single grey hair on the glorious head of Meghan Markle. Adjust your perspective, this is ridiculous. pic.twitter.com/SnVnTfAfus

— Liana Aghajanian (@LianaAgh) April 5, 2018
if meghan markle's lone gray hair on her head is news, my gray pube is available for interviews

— Tracy Boomeisha-Ann Clayton (@brokeymcpoverty) April 5, 2018