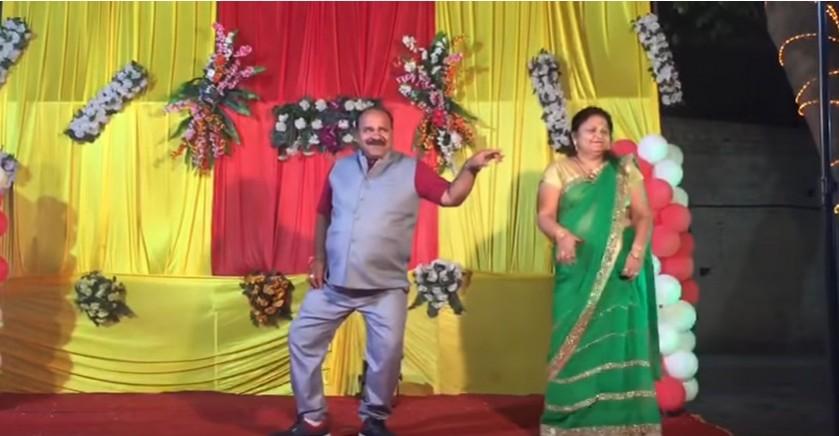 Unless you're living under a rock, you must have already watched the amazing dance performance by a middle-aged man to a song called 'May se Meena se na Saaaqi se' from the 1987 movie Khudgarz.
The video went viral making him an internet sensation overnight, and ever since, netizens have been curious about the "dancing uncle"
The mystery has finally been solved by the Chief Minister of Madhya Pradesh Shivraj Singh Chouhan, who took to Twitter to reveal the identity of the person.
He wrote, "'Humare Vidisha ke Bhopal mein karyakart professor Sri Sanjiv Shrivastav ji ki zindaadili ne pure Bharat mein internet par tehelka macha diya hai. Maano ya na maano, Madhya Pradesh ke paani mein kuch toh khaas baat hai." [Shri Sanjeev Srivastava, a professor at Bhopal has taken the internet by storm with his confidence and liveliness. Whether you agree or not, there is something special about the water in Madhya Pradesh]
So, who is Sanjeev Shrivastava? Let's take a look at some of the lesser-known facts about him.
Sanjeev Shrivastava is an assistant professor of electronics at Bhabha Engineering Research Institute in Bhopal.
The woman, who is seen shaking leg along with Sanjeev is his wife Anjali Shrivastava.
He is also known as Dabbu to his friends and families.
Shrivastava has always been passionate about dancing since childhood. His mother was a trained dancer. She was his biggest inspiration, although he never had any formal training.
He won the Madhya Pradesh competition thrice, which was held in Bhopal during the 80s.
He had been a stage performer till 1998. He sometimes takes the stage in college events to shake a leg.
The video was recorded while he was performing at a family wedding.
He told Hindustan Times, "I never thought of uploading videos on my own, though I have performed hundreds of times at umpteen number of places free of cost as part of several dance and theatre groups and also as a special invitee on auspicious occasions in Madhya Pradesh, Maharashtra and several others states."
His two sons Parv (12) and Aradhya (10) are also quite good at dancing.
Check out some of the Twitter reactions here.
Hats off to this man whoever he is. We all may laugh and this is great entertainment, but look at the brilliant moves. And he is so full of life. Takes courage to perform impromptu. Got this whatsapp forward from many folks. Keep shaking your leg! Kudos! pic.twitter.com/UT47WaOnc8

— Aditya Raj Kaul (@AdityaRajKaul) May 31, 2018
हमारे विदिशा के भोपाल में कार्यरत प्रोफ़ेसर श्री संजीव श्रीवास्तव जी की ज़िंदादिली ने पूरे भारत में इंटरनेट पर तहलका मचा दिया है। मानो या ना मानो मध्यप्रदेश के पानी में कुछ तो ख़ास बात है... pic.twitter.com/8qM15uZVXF

— ShivrajSingh Chouhan (@ChouhanShivraj) June 1, 2018
I can see pure happiness on Mr #sanjeevshrivastva s face while he dances... this pure joy is what we actors & performers crave when we let loose in front of the camera, the ability to make others wanna dance just by looking at u is an acquired skill... keep the moves flowing sir. pic.twitter.com/0L3rBGOC2J

— Arjun Kapoor (@arjunk26) June 1, 2018