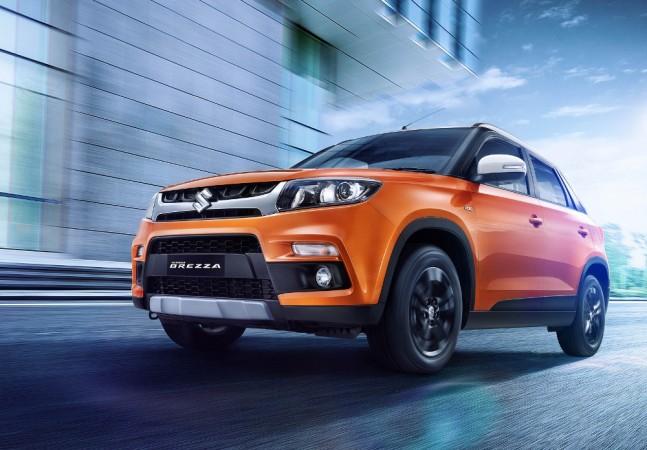 Maruti Suzuki is always known as the small car specialist and there are doing commendable business in their stronghold. However, the SUV wasn't their domain until the arrival of the Vitara Brezza until March 2016. Defying all odds, Maruti Suzuki's first compact SUV became a runaway success. Three years down the line, the demand for Vitara Brezza still going strong and it has added yet another feather in its cap.
Maruti Suzuki India Limited on Tuesday confirmed that the sales of the Vitara Brezza have crossed 3-lakh units in the country. The compact SUV has achieved the fastest 3-lakh sales mark in the SUV segment in just 28 months.
Maruti Suzuki claims the average monthly sales of the Vitara Brezza is over 12,600 units in past 5 months, a growth of more than 25 percent against the same period last year. Top variants (Z/Z+) contribute 56 percent of total sales and Vitara Brezza's market share in its segment in 2017-18 is whopping 43 percent.
Maruti Suzuki launched the 2018 version of the Vitara Brezza in May with Automated Manual Transmission option. Maruti Suzuki claims AMT variants are instant hits with over 23 percent of fresh bookings.
"Vitara Brezza is a breakthrough product, which created disruption in the SUV market. With its sporty and glamorous traits, Vitara Brezza continues to be the most loved SUV despite several new entrants into the segment. The contribution of the top variants in the total sales of Vitara Brezza has zoomed to 56 percent. This is a testimony to the fact that customers appreciated the refreshed design and innovative features in Vitara Brezza. The Auto Gear Shift (AMT) has enticed the aspiration of ever-evolving customers. We would like to extend our heartiest gratitude to our Vitara Brezza customers and particularly those who have chosen to wait for their loved car," said R S Kalsi, Senior Executive Director (Marketing and Sales), Maruti Suzuki.