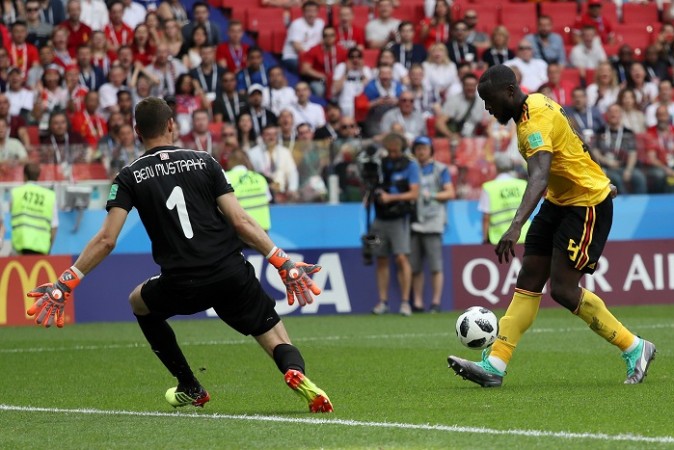 Belgium's star striker Romelu Lukaku may miss his side's final Group G match against England on Thursday, as per coach Roberto Martinez.
Martinez said on Wednesday that the match in Kaliningrad was "probably one day too early" for the striker. The Manchester United striker did not join his team's practice session this week after picking up an ankle injury in the 5-2 win over Tunisia on Saturday.
He immediately underwent scans to determine the extent of the injury, which have proven to be very positive. Speaking at the pre-match press conference, Martinez said that despite the good news Belgium's all-time top goalscorer may have to sit out the England encounter.
"From the scan, there was no further damage but it is still uncomfortable," Martinez said. "I don't think he will be training today and we will make a final assessment tonight.
"At the moment he is still in the recovery phase and had a difficult knock against Tunisia, but probably tomorrow is one day too early. "I don't think it is going to take any longer than that" he added.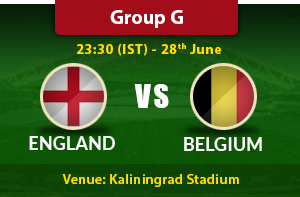 Both Belgium and England have already qualified for the Last 16, after beating Panama and Tunisia comfortably in their previous encounters. England currently sits on the top of the group, but Belgium who is placed second can easily top the group if they beat the three lions since both teams have the same number of points and goal difference.
The winner of today's game will play the 2nd placed side in Group H, and the winner of group H will play the second-placed side in Group G. Group H is currently a three-way contest with Japan, Senegal and Columbia all vying for qualification. Japan tops the group, but have the same number of points and goal difference as Senegal, and Columbia is just a point shy of the top two.
[With inputs from Reuters]