It was not quite a vintage Belgium performance, but after a frustrating first half, the Red Devils found their rhythm in the second 45 to put a dampener on Panama's World Cup bow.
Having watched so many of their fellow favourites for the Fifa World Cup 2018 title struggle, Belgium would not have wanted to join that list to kick-off their campaign, and, while they flirted with danger there for a while, they eventually found the right ingredients to finish off Panama, making their first ever appearance in the World Cup, 3-0.
Dries Mertens was the man who settled Belgium nerves with an absolute peach of a goal – a volley, hit from an acute angle, that floated over the Panama goalkeeper Jaime Penedo and into the top corner, before Romelu Lukaku, after some nice work from Eden Hazard and Kevin de Bruyne, made the three points certain.
It was then an 3-emphatic-0 soon as Lukaku completed his brace with Hazard slipping a perfect through ball for the striker to chip the ball over the onrushing goalkeeper.
Roberto Martinez will, no doubt, gladly take the three points, but the Belgium manager will also know there is plenty of work still to be done if this seriously-talented side are to make it to the semis or even the final of the 2018 World Cup.
For that to happen, they need a bit more from their two superstars – Hazard and De Bruyne. For long phases of play, the two Premier League players were a little too passive.
Not until Mertens, a player who always shows up for Belgium, gave them the lead did Hazard and De Bruyne and the rest of the side begin to relax, and with it get into their groove. Until then, it was a little too tense, a little too forced, and Belgium need to understand that if they stay patient, they will get the goals, such is the talent in their lineup.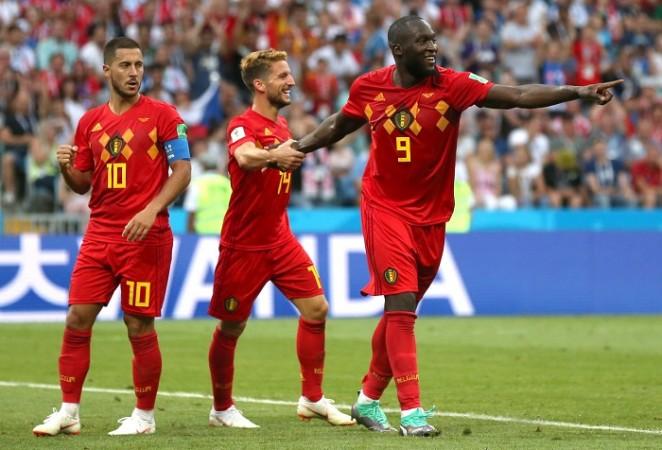 Considering how the likes of Argentina, Brazil, Germany and Spain went in their opening matches of the Fifa World Cup 2018, however, Belgium will be pretty satisfied with this result.
With Tunisia to come next, they will be pretty confident of wrapping up a place in the last 16 with another three points, but there are some chinks still left to iron out.
The pace of the attacks could be quicker, Yannick Carrasco looks like a liability at wing-back, with the converted winger looking vulnerable from a defensive perspective at times – if Panama were not so limited going forward, they would have punished Belgium.
However, if Hazard, De Bruyne, Mertens and Lukaku click, then no matter how many goals the opposition score, you feel, Belgium will score at least one more, such is the ability in that attacking four.
Panama will take some encouragement from this performance, as for long periods they frustrated this much-vaunted Belgium side. If they figure out a way to move the ball quicker on the counter and show they can be lethal in front of goal, they could pick up their first ever World Cup points.