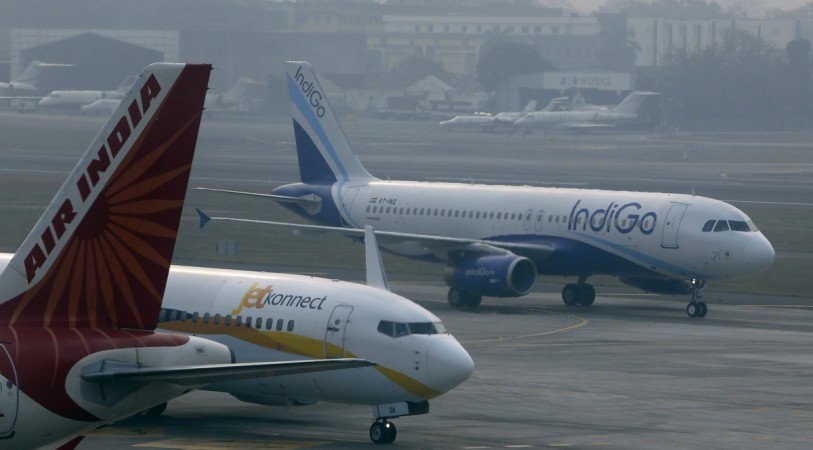 The Directorate General of Civil Aviation (DGCA) on Monday announced new passenger-friendly flight cancellation rules, effective from Aug. 1. As per the new rules, an airline would have to pay a huge sum of money in case of cancellation of flight or denial of boarding to a passenger at the last minute.
According to news publications, the new rule mandates that airlines pay Rs. 10,000 to passengers for cancelling their ticket if there is delay in the flight for more than two hours.
Secondly, in case a passenger is not allowed to board a flight, then the airline would have to shell out about Rs. 20,000, the Financial Express reported.
Passenger-friendly air-ticket cancellation rules to be effective from today!#TransformingIndia pic.twitter.com/FB5f6gWHo4

— Jayant Sinha (@jayantsinha) August 1, 2016
Impact on airlines
The new passenger-friendly rules are likely to impact low-cost airlines but may not make much of a difference to the older airlines having a large fleet. Sources told International Business Times, India that the delay of two hours may lead to an indefinitive delay (postponing). Chances are aircraft carriers will continue to keep re-scheduling their flights to avoid cancellation charges.
In addition, during the peak season when one way airfares tend to skyrocket, airlines' refund will be capped at Rs. 10,000, which means the passenger will tend to lose money. For example, if a passenger books a flight ticket from Mumbai to Kolkata during the peak season for Rs. 16,700, in the event of a cancellation, the passenger will not be refunded the entire amount.
In terms of flight cancellation, the source said: "Smaller aircraft will bear the brunt of the new flight ticket cancellation policy. In the North-East, flights are usually cancelled due to bad weather; in such instances, it is the smaller carriers (having a small fleet) who will lose out maximum money due to cancellations."
"While at the surface, this government pronouncement should bring cheer to the passengers, it is the fine print in the government regulation which will decide who has the last laugh," an airline official told IBTimes India on condition of anonymity.
The passenger-friendly ticket cancellation policy was introduced by the government last month when it unveiled the new civil aviation policy.
The Civil Aviation Ministry had in early June announced it would issue guidelines for compensation to be paid for ticket cancellations, flight delays, loss of baggage and denied boarding owing to increasing complaints on these matters.