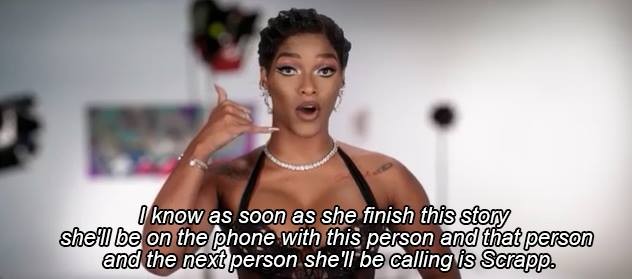 Season 5 of "Love and Hip Hop Atlanta" came to an end with Monday's July 25, episode titled "Final Outcome." Traditionally, fans would be excited to see all the cast in one room fighting till their points are heard and respected by the others, which means the fight never ends.
However, Vh1 has confirmed that this time around "Love and Hip Hop Atlanta" season 5 reunion will not technically be a reunion, because the cast will not be sharing a stage. The episode is, however, called "Exposed and Unfiltered" so there is still going to be a lot of dirt, shade and name-calling.
Fans who followed the show knows that Joseline was the root of many troubles this season. She split with her husband Stevie and planted a seed of doubt in his baby mama Mimi's head. Joseline also disrespected Mimi's then-girlfriend Chris by bringing up a former threesome Mimi and Joseline took part in. She also convinced Mimi to start demanding child support from Stevie.
Also Read: Marina Joyce confirms on Twitter, YouNow she is safe
Joseline also threatened Karlie Redd with an envelope, which she claimed would ruin her reputation. Although the envelope caused a ridge between the ladies, its contents were not revealed on the show. In the non-reunion, reunion episodes, the truth of the blackmail is expected to be revealed.
Tommie had also claimed that Joseline called cops on her, although the Puerto Rican princess never admitted to this. The truth behind this matter will also be revealed in "Exposed and Unfiltered," promises Vh1.
Fans will also get to see Joseline's baby bump if she was saying the truth about her pregnancy; so don't forget to watch Season 5 episode 17 of "Love and Hip Hop Atlanta" at 8 p.m. (EST) on Monday, Aug. 1.