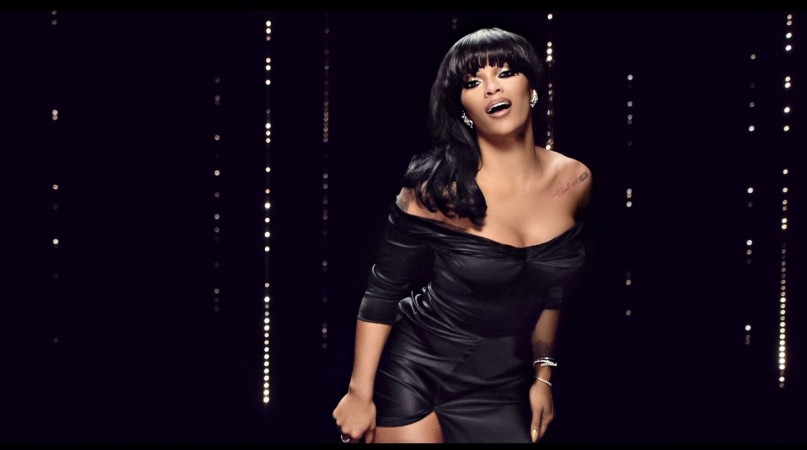 The drama in Joseline Hernandez and Stevie J.'s life continues. Just days after she dropped a bombshell stating that her alleged husband is gay, she has taken over the Twittersphere by posting a rather bizarre picture. Naturally, everyone on social media is shocked and so are we.
On Monday, July 4, Joseline posted a picture of her bulbous tummy on Twitter and captioned it: "Happy #MilfMoney #lahhatl #LilJoseline." Although the reality star's face isn't seen in the photo, her numerous hastags suggest that it is indeed her who is pregnant.
Joseline's shocking revelation was not lost on her fans though. Several of them wondered if she is indeed pregnant. One fan even claimed that Joseline's stomach only contained a food baby and nothing else while other fans of the "Love and Hip Hop Atlanta" star desperately wanted to know the truth about her relationship with Stevie.
However, if there was an emotion that was universal in it's response to Joseline's post, it was shock. Fans of the star posted several memes that captured their astonishment. And why not? A few days ago Joseline said Stevie is gay and that she's caught him watching gay porn.
However, what most fans want to know is this: Is Stevie the father of her child? He has remained rather vague in his responses to fans on Twitter.
When one fan asked what's in store for "Love and Hip Hop Atlanta," the 44-year-old musician said, "Raising my kids & creating classic music that will outlive 20 generations."
However, when asked if Joseline is pregnant, he only replied, "Time reveals all things."
There seems to be a lot of mystery surrounding Joseline's baby bump and Stevie's role in it, but if there's one thing that has become clear, it is that fans will have to wait before the two make an official announcement.