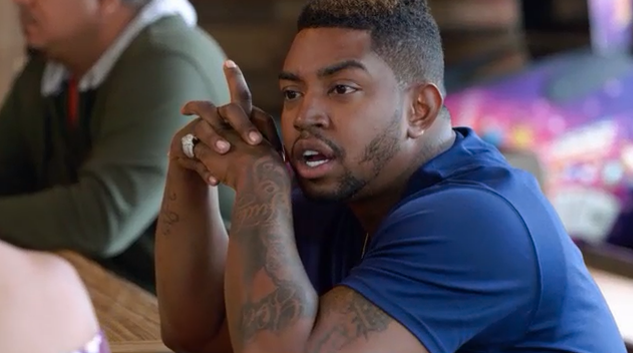 Scrappy of "Love and Hip Hop Atlanta" has come to the conclusion that he needs to get back with his ex-girlfriend Bambi. In the upcoming Season 5 episode 16, he will be seen trying to win her back with a proposal, as per the advice of Bambi's BFF Tammy Rivera.
As Stevie J and Joseline drama continues, and people keep playing the guessing game regarding their marital status, Scrappy has decided that he wants to be tied down to his old lady, as he refers to Bambi. From the social media photos that went viral earlier this month, we know that Bambi will accept his proposal and hopefully the couple will live happily ever after.
Meanwhile, Stevie and Joseline continue their public marital war online. The former remains adamant that they were never married, whereas the Puerto Rican princess claims that despite their difference they are still married, at least on paper, and that she is pregnant with Stevie's child.
Also Read: Meet 7 new kid rappers from 'The Rap Game' Season 2
Joseline's personal trainer Jason Lodbell (on Instagram as mr2weeksout), recently shared a photo with her in which she is sporting a baby bump. Until this pictorial proof was made public, "Love and Hip Hop" fans had assumed that Joseline was lying about being pregnant.
In the upcoming episode 16 of the current season of "Love and Hip Hop Atlanta," Stevie and Joseline will be seen breaking up for good. Here is the official synopsis for Season 5 episode 16 of "Love and Hip Hop Atlanta"
Stevie and Joseline end their relationship; Scrappy pops the question; Momma Dee apologizes to Shirleen; KK and Tiarra plan a birthday surprise for King; K.Michelle requests a favor.
Don't forget to watch "Final Outcome" at 8 p.m. (EST) on Monday, July 25, via Vh1.