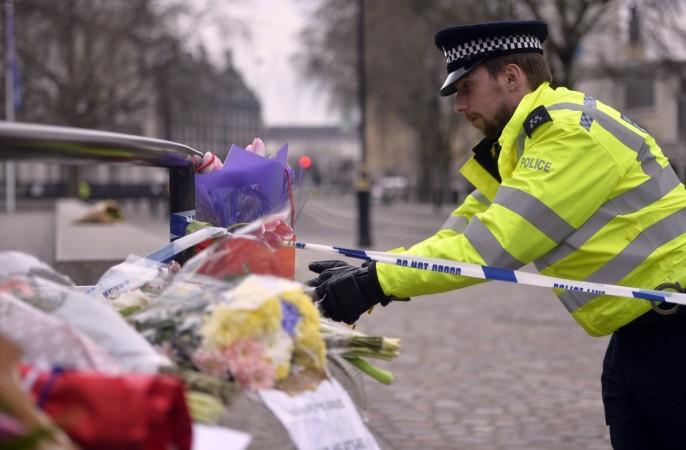 The Islamic State group — also known as Islamic State of Iraq and Syria (ISIS) or the Islamic State of Iraq and the Levant (ISIL) — has reportedly claimed responsibility for Wednesday's terror attack in London. The attack, for which seven people have been arrested, has led to the death of at least four people, including a policeman.
Also read: London terror attack: British-born suspect was once investigated by MI5, PM Theresa May confirms
A prominent news agency, quoting another agency that is believed to be close to ISIS, confirmed that the attack had been perpetrated by the terrorist group. This now raises questions of how one of the terror suspects who perpetrated the attack — who has been identified as a British-born citizen — was radicalised.
The ISIS-leaning news agency, called Nashir channel, said in a statement: "A soldier of the Islamic State carried out the attack, responding to a call for attacking citizens of coalition states."
1. Morning all, ISIS has claimed responsibility for the London attack less than 24 hours after the violence. Screengrab of Nashir Channel: pic.twitter.com/kc6p47qsvG

— Rukmini Callimachi (@rcallimachi) March 23, 2017
Experts in the field are of the opinion that this claim is genuine, given the language used and the idioms in which the message this delivered. The indications of this include the logo of Amaq, which is often considered the de-facto mouthpiece of ISIS. Then there is the manner in which the terrorist has been referred to as a "soldier of the Islamic State."
Security experts also believe that the attack could have been a "remote controlled" one — where the radicalised terrorist was given training and logistical support without his induction into ISIS — rather than a direct attack by the terrorist group. The statement, after all, says the attack was carried out "in response to appeals targeting nationals of coalition countries." The coalition countries are those fighting ISIS in Iraq and Syria.