It was recently reported that LG could be planning to rename its flagship smartphone series, ending its five-year-old love affair with the letter 'G' starting with its next flagship. However, it has now come to light that LG might retain the G7 name for the next flagship, at least for now.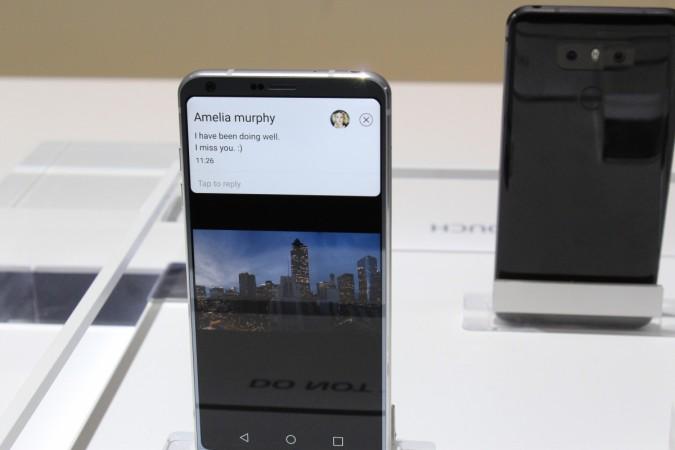 According to Androidu, LG's official website for the UK lists the phone as LG G7. The unchanged LG G7 has been mentioned in a webpage describing Qualcomm's Quick Charge fast charging technology and its various iterations and the names of the various LG smartphones that support the different iterations.

From the listing above we can see that LG's upcoming flagship is mentioned as "Future LG G7" under Quick Charge 4.0, confirming that the LG G7 will come with Quick Charge 4.0 support. The other phones mentioned in the listing are the older LG G6 and LG G5 which have been shipped with Quick Charge 3.0 previously.
The mention of the LG G7 in an official LG website could be a confirmation that LG may have changed its mind regarding changing its name to something else, or it could otherwise mean that the information on the UK website may be filled out much before LG took the decision to rename the G7.
Also, the site calls it the "Future LG G7" and not simply the LG G7. This does raise suspicion (especially the "future" bit) that the phone may be renamed in the coming days, and that LG is simply sticking to the G7 name in the meantime.
In the earlier report, it was said that LG is yet to decide on the new name, but an LG insider said that a two-digit nomenclature is among the options that LG is looking at.
Also Read: LG G7 might come with most advanced iris scanner on a smartphone till date
But whatever LG plans to call it, we will probably know it for sure only when the smartphone is announced, which is expected to happen at MWC in February, or as latest rumours suggest, at a special stand-alone event in March. The phone is expected to be made available later in April.
Meanwhile, the LG G7 is rumoured to sport a 6-inch OLED display with quad HD+ (2880 x 1440 pixels) resolution. It will be powered by the latest top-end Snapdragon 845 processor (like Samsung Galaxy S9) and feature advanced iris scanning technology.
Source: Androidu.ro (in Romanian)