LG's fondness for the alphabet 'G' is well known. The 'G' designation has been used by the South Korean giant to address almost every flagship smartphone that came after the Optimus G back in 2012. LG dropped the 'Optimus' brand and decided to go with G alone, with the LG G2 and the flagships that followed.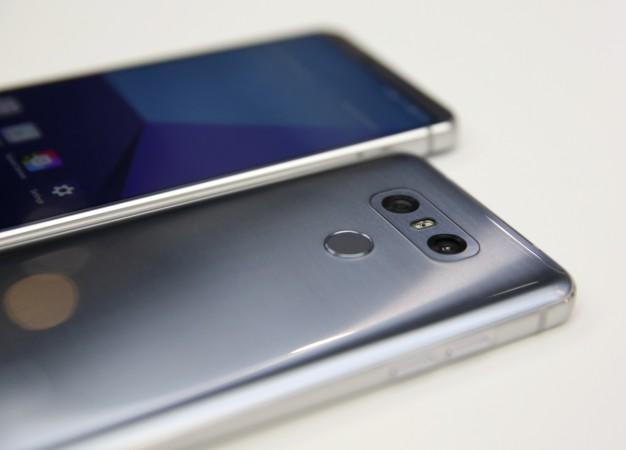 Believe it or not, LG has used the 'G' moniker on a total of 23 smartphones, with the last one being the LG G6+. But now it looks like LG has had enough of the 'G' name-game.
According to a report in The Investor, LG is planning to rebrand its flagship G series smartphone series to compete directly against its arch-rivals Samsung and Apple.
The Korean tech-giant will bring in a complete brand refresh to its flagship line up starting with it next flagship - the LG G7. What this simply means is that there won't be an LG G7 after all. Instead the company will choose a new naming strategy for its 2018 flagship.
"LG is preparing a new brand strategy for the G series in the first half of the year," the report quotes an LG official as saying to Digital Daily, a local tech news outlet.
Meanwhile, LG has confirmed that a rebranding scheme for the LG G series is currently underway, but a final name has not yet been decided.
However, "Numbering the phone with a two-digit number and rebranding the phone with a new name are some of the options on the table," the LG official added.
Rebranding is nothing new in the tech world and shouldn't be a bad idea, since others like Samsung and Apple have also done that with their flagships in the past.
But what does it mean for the LG G6 or LG V30 successor?
If LG chooses to go with a two-digit number strategy (in the same way as the current V series), the LG G7 could be called the LG G70, but it gives the impression of a huge gap between the LG V40 (if that's what the LG V30 successor is going to be called), and the LG G70.
LG could also be considering renaming its flagship G7 to sound more "in-line" with the upcoming iPhone 9 or Samsung Galaxy S9. The LG G7 just sounds like an older generation compared to the iPhone 9 and the Galaxy S9.
Nevertheless, LG's new naming strategy won't be a secret for too long as the company is expected to unveil its next flagship, which we now know isn't going to be called the LG G7, at Mobile World Congress which will be held in Barcelona in February.
Source: The Investor