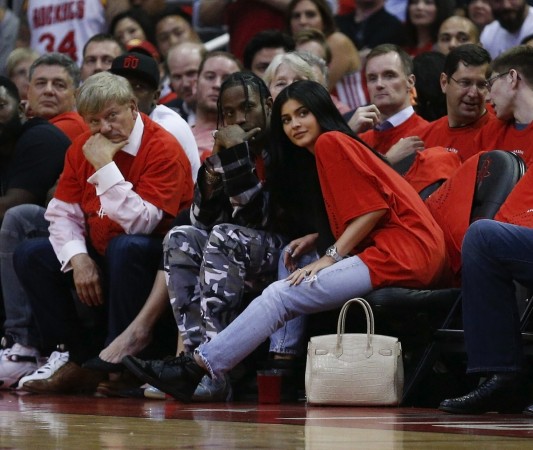 All's not well in the Kar-Jenner kingdom. With rumours of the triple baby boom exploding all over the media, much doubts and speculations have risen and in latest news, Kylie Jenner reportedly wanted to settle down with her rapper boyfriend, Travis Scott, but he isn't quite on the same page.
Also read: Is the triple Kardashian pregnancy a ploy for $25 million?
Did they call it quits or have they just agreed to disagree and are still together? Insiders reported how the 25-year-old rapper had completely walked out on the relationship, but fans and followers can now rest easy as sources confirmed that despite him being away a lot, they are still going steady.
Initially, a source had told InTouch that, "Since discovering she was pregnant, Kylie has been pushing Travis to marry her." The news of her pregnancy was revealed by TMZ on September 22. "But Travis isn't ready to walk down the aisle yet and said no. He's upset about her pushiness and stormed off," added the source.
InTouch also reported that his actions had completely "devastated" the 20-year-old make-up mogul. According to sources, Travis believed that they were moving too fast. He "went into a state of shock" upon learning the news as the two have been together just for months. The magazine also added that even though he "loves" Kylie, he just isn't ready for marital commitments yet.
The last time the two of them were photographed together was the same weekend that the news of the pregnancy was broken. Kylie was spotted backstage at Travis' concert in Las Vegas and since then, she has been keeping low-key for the most part. Travis, on the other hand, was seen partying at multiple venues.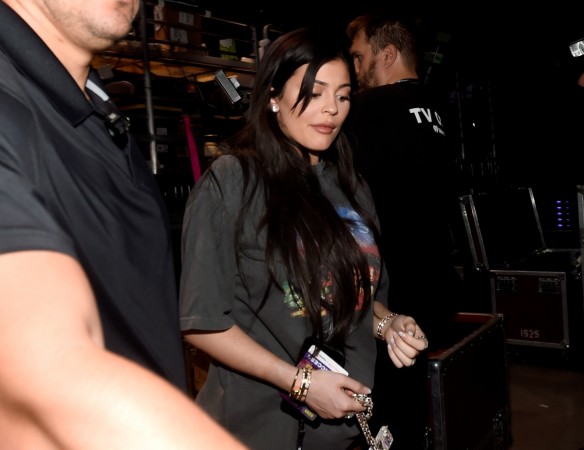 However, even though InTouch had squashed all wedding bells for the duo, HollywoodLife.com recently reported that Travis is still thrilled about the pregnancy. And to answer all curiosity looming over their relationship status, an insider claimed, "Travis [Scott] and Kylie [Jenner] are all good, he's been away for work a lot lately but they talk all day long — they're still totally together."
There has been no confirmation about the news from either parties, but the insider added, "Kylie does want to marry him, but she's not in a huge rush. Her big focus is on their baby, that's her priority right now," TMZ, on the other hand, reported that the Life of Kylie reality TV star herself isn't all that keen to walk down the aisle either.
On all of her social media accounts, Kylie has been putting up this discreet, quiet appearance, barely sporting her stunning body in revealing outfits anymore. Her public appearances in oversized clothes could also be a possible confirmation, but nothing is for sure.
As for her taking matters into her own hands for the arrival of the baby, Kylie has reportedly hired a massive team to help her with preparations. And that includes a pregnancy coach too! Guess the cheeky Snapchat troll is pulling all the big guns to ensure nothing goes wrong with her mini-me.