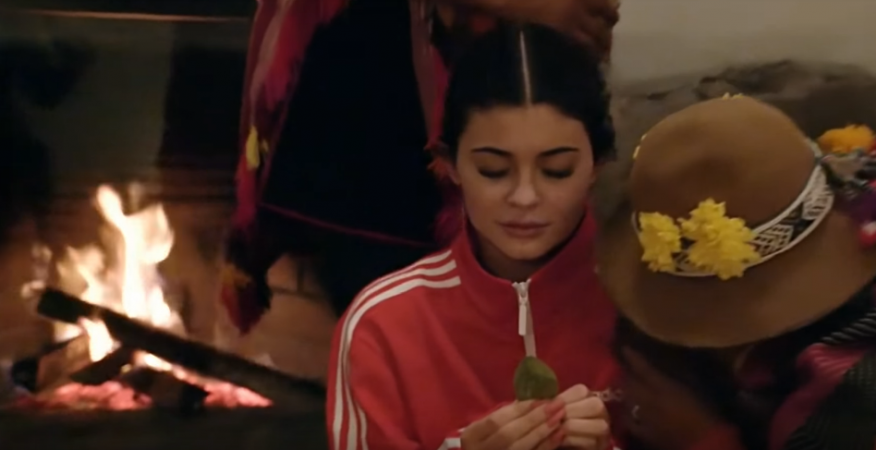 If you thought Kylie Jenner's Peru trip was the ultimate going out with a bang for her reality show's season finale, we've got news for you. From visiting a 'shaman' for a love life reading to participating in a commitment ceremony with bestie Jordyn Woods – here's what you missed on the season finale of Life of Kylie!
Picking up where last week's episode left off, Kylie, momager Kris Jenner and Jordyn sought guidance and advice on their love lives. The readings seemed to be quite prosperous for the 19- year-old, the youngest of the Kardashian-Jenner clan. A few of mummy Kris' questions regarding the secret beau also hinted at her rumoured relationship with rapper Travis Scott, 25.
Also read: Is this why Kylie Jenner got bigger lips?
However, things weren't all that dreamy for bestie Jordyn's readings, but not completely foreboding either. This sparked off a conversation between Kris and Jordyn, where the older woman brought up the issue of co-dependency between the two friends.
Jordyn's realisation is what initiated the confrontation between her and Kylie, where the latter brought up incidents from the past where she'd had to completely reschedule her decisions and plans just to suit Kylie's. In short, the episode was full of hearty confrontations, dissolved miscommunications and much needed realisations.
The duo decided to walk their own paths to achieve their destined greatness, but that's not all. The squad added their insane bit to it like everything else they do by participating in ancient Peruvian ceremony to prove commitment and strengthen their relationship with one another. Kylie called it a "marriage for friends" and true enough, she was dressed from head to toe in white, holding a baby lamb. Jordyn carried a bouquet of roses too!
But of course, what would anything Jenner slash Kardashian be without their signature drama. The episode concluded with Kylie's demands of rerouting their private jet out of South America to Houston instead of LA. Little wonder though, cause Travis Scott was performing at Houston the same night and by the looks of it, some major commitment is on the cards too!
Here are a few moments from the show:
The finale was the eighth episode of the season, and much to fans' impatience, nothing has been reported about a season 2 as of yet. Here's hoping the fans can keep up with the Jenner until there's further news!