Kylie Jenner is known to throw caution to the wind when she posts some of the raunchiest photos online. But this time, the wind made her extremely cautious. The Jenner sister, who recently celebrated her 20th birthday, experienced an embarrassing wardrobe malfunction and the wind is to be blamed.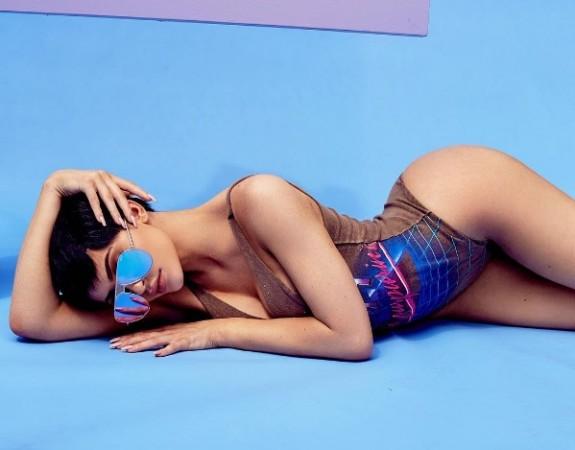 The Life of Kylie star was reportedly out getting some takeout for a lunch date with her best friend Jordyn Woods when the incident took place. Kylie was wearing a cute polka-dot red dress when she experienced the Marilyn Monroe moment.
Also Read: Kylie Jenner sets internet on fire with three raunchy bikini-clad photos
Thankfully she was wearing a pair of Spanx shorts under the dress, and so the wardrobe malfunction did not reveal too much skin. Only her legs and her scar were displayed in the paparazzi-clicked pictures.
Kylie and the Kardashians are not new to wardrobe malfunctions. Even if it were a bigger expose, Kylie would have handled it like a pro. Who knows, she might have even turned the incident into another sexy moment.
She had paired the dress with a sexy pair of boots and completed the look with a leather hand bag.
If the embarrassing wardrobe malfunction wasn't enough to ruin her day, the Daily Mail reports that later Tuesday night, Kylie had a rare blunder during her dinner date as well. The reality star suffered an epic spray tan fail that led to visibly-contrasting skin tones.
Kylie stepped out for a dinner date with her sister Kendall Jenner and best friend Woods when the paparazzi caught her covering her face. It did not take long to detect the make-up fail. The head of a cosmetics line, Kylie clearly needed some help.
Hiding from the camera, Kylie was seen wearing a red racing jacket over a black hoodie and black leggings. The Daily Mail notes that Kylie wore a pair of $700 Fendi slippers, paired with a $2,150 black triangle Balenciaga bag. Sister Kendall wore a white tank top and grey skinny jeans.
What an embarrassing Tuesday the star has had!