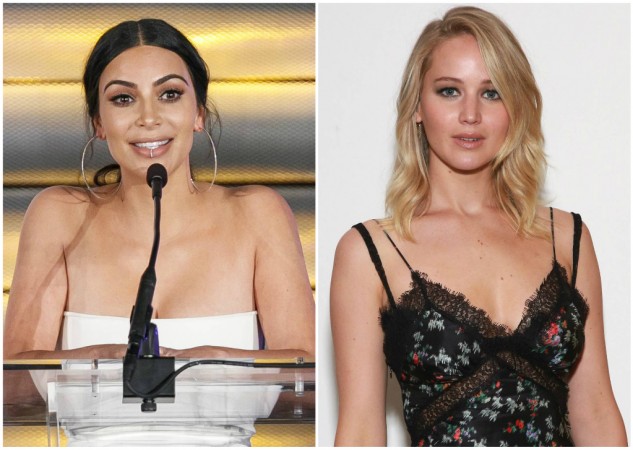 Jennifer Lawrence has accomplished a lot in just 27 years and now she's all set to wow and amaze people with her new job. In the coming week, the Mother! actress will host the Jimmy Kimme Live and play interviewer to none other than social media goddess, Kim Kardashian.
Over the months, Jennifer has spoken about her obsession with the Kardashians and their reality show on E! called Keeping Up with the Kardashians, so clearly, Jennifer seems to be on the verge of living a dream.
Also read: Jennifer Lawrence opens up about humiliating 'naked line-ups'; nobody safe in Hollywood anymore?
The episode is set to be ready for next week when the original host and comedian Jimmy Kimmel takes time off to be with his family – his and their baby son, who is undergoing heart surgery due to a rare heart condition that he has had since birth.
This has given multiple stars the opportunity to host the show throughout Jimmy's absence and some of the popular face in store for viewers include retired basketball star Shaquille O'Neal who hosted Monday's show with Mila Kunis as his guest.
Following him is Dave Grohl for the Halloween special episode featuring Alice Cooper and Kristen Bell, while Wednesday will show Channing Tatum hosting, with Ellen DeGeneres as his guest.
And of course, next week it will be the Girl on Fire from the Hunger Games trilogy, interviewing one of her favourites. Earlier, the Oscar winning actress had admitted to watching KUWTK to cheer herself up while filming the gritty thriller Mother.
"[Filming Mother] was really overwhelming, and so we made a little Kardashian tent that could be my happy place," J-law told Catt Sadler from E! News. Director and Jennifer's current beau Darren Aronofsky, 48, responded to that saying: "I wasn't involved in that. I was like, What are you talking about, the Kardashians?"
But if you're wondering about the social media goddess' reaction upon learning Jennifer's obsession with their show, you'd be pleased to know that Kim K loved it. She took to Snapchat to post a video of the above interview and captioned it "OMG is this real?!"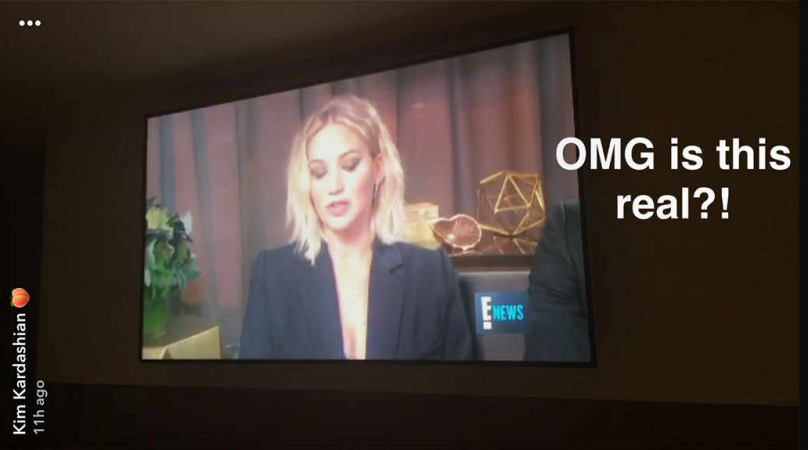 The first time Kim and Jennifer ran into each other was years ago at NYC and in 2015, Kim told The Sun, "We said Hi and walked into the elevator and as the doors were closing, she screamed across the lobby, "I love your show!" We were laughing so hard."
Later, Jennifer also visited Kris Jenner and the matriarch of the Kar-Jenner clan posted a photo of the two of them in bed. Kris captioned it: 'Happy Birthday you piece of s***... God I love you #Jenniferlawrence Thanks for making this night a night to remember.....even if we did get caught... I love you Happy Birthday Gorgeous!!! #Bible #momager #doll.'
Jennifer recounted the incident to the New York times saying: "So I'm there, and people start singing Happy Birthday. Kris Jenner comes out holding my cake. It was the closest I've ever come to losing consciousness. I had no idea!"
She continued, "I'd never met her before, but we've always watched Keeping Up With the Kardashians. And then Kris Jenner and I sang Build Me Up Buttercup on karaoke and took that picture."