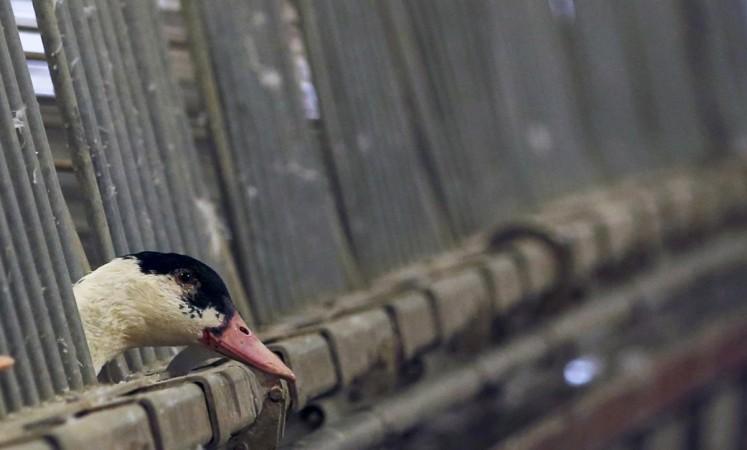 Ducks in the coastal district of Alappuzha, Kerala, have tested positive for Avian Influenza (AI) also known as bird flu. The Kerala district administration has been asked to form quick response teams in order to take action to prevent this contagious disease from spreading.
The National Institute of High Security Animal Diseases, Bhopal, confirmed the news regarding outbreak of the bird flu virus in the ducks present in the state earlier this Tuesday, October 25, 2016.
Some farmers have said that they have lost a high number of ducks due to the bird flu in the state. Cases of the influenza have been reported in Kerala's districts of Thakazhi, Ramankari, Pandi, Pallippad and Kainadi.
"Twenty quick response teams have been constituted to isolate the ducks affected by H5N8 virus and cull them," District Collector Veena N Madhavan said, according to First Post. People who are dealing with illness and cold have been asked to stay away from handling birds by the State Animal Husbandry department.
According to a statement reported in the First Post, migratory birds visiting the state from Siberia via Pakistan and Delhi are suspected to have spread the bird flu virus in Kerala.
MP and a former Union Minister from Alappuzha, K C Venugopal requested assistance from the Union government to deal with the avian influenza outburst. The PTI reports that Venugopal also wrote to the Union Agriculture Minister requesting him to assist the State in handling the crisis. He also raised the point about compensating farmers who faced losses because of the viral outbreak.
Venogopal also reminded the union minister about the deaths of ducks in 2014 due to bird flu in Kerala's Kuttanad region, which covers the area of Alappuzha and Kottayam.
A monitoring committee has been formed by the Union Environment Minister Anil Madhav Dave, as an outcome of the H5 Avian Influenza Virus outbreak in the region of Delhi NCR and other parts of the country. This committee has been been set up to monitor the bird flu outbreak and to handle the crisis in the different regions of the country.