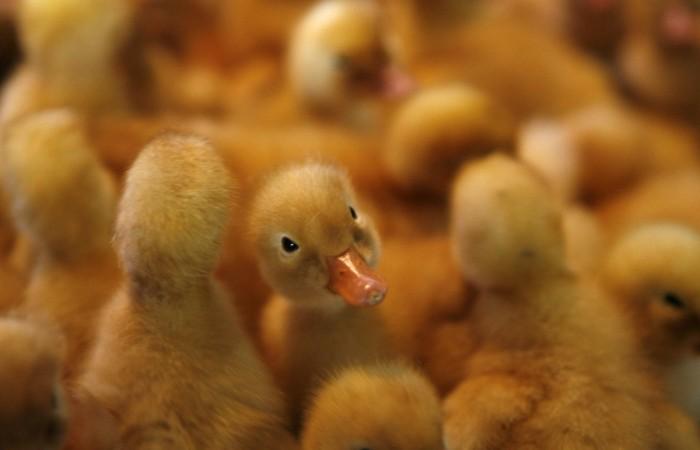 A spike in the number of bird deaths due to Avian Influenza (AI) was observed in the national capital on Monday, October 24. Death of 10 ducks raised the death toll to 43 in Hauz Khas Deer Park in south Delhi.
Delhi Rural Development Minister Gopal Rai had inspected the park along with Delhi Development Authority (DDA) officials and stated that infection controlling measures will be taken. Only ducks had died because of the avian influenza virus.
A team, comprising of 10 members, was formulated to spray anti-virus on the birds and the entire area.
"Things are in control in the zoo (National Zoological Garden), but 10 more ducks died in the deer park today. So, we decided that areas where birds are dying, anti-virus will be sprayed on them as well. Vitamins and garlic will be mixed in their food to boost immunity," Rai was quoted as saying by DNA.
Apart from the ducks, three dead crows were also found in Delhi's Sunder Nagar because of the H5N8 virus, raising the total death toll to 58.
The zoological park in Delhi, where the bird flu outbreak was first reported, and the deer park will remain shut to prevent the contagious disease from spreading.
Moreover, a 23-member committee formed by the Delhi government will be meeting on Tuesday to investigate the matter and look for a cure.
"Also, we have decided to build a medicated subway at the entry gate in the market which will have medicines mixed with water. Every truck entering the market will have to pass through this water which will help in preventing the infection from spreading," Rai added.
Rai also informed that water samples from the deer park will be sent to Bhopal-based Animal Disease Laboratory for testing.
"The strain (H5N8) is not as dangerous for humans as it is for birds. There has been no report of it affecting humans across the world. Monitoring is being done across Delhi's parks and bird sanctuaries. The government is planning to issue a health advisory as well," Rai said.