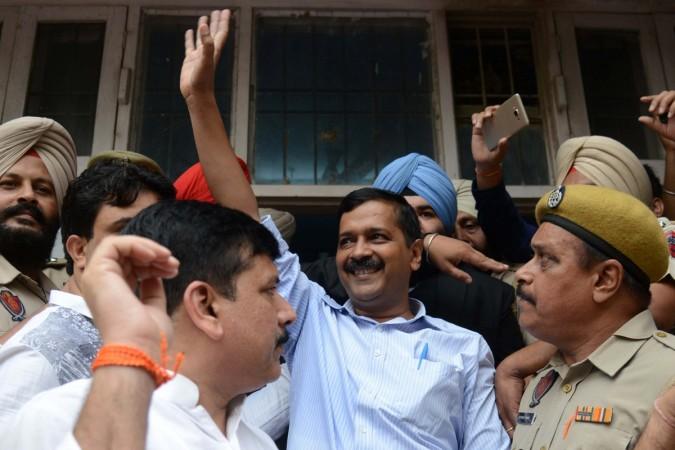 Arvind Kejriwal and team's sit-in has entered its fifth day, and the AAP leader has now found support from various political parties. The CPI-M, CPI, Samajwadi Party, Shatrughan Sinha and Kamal Hassan are the latest to stand behind the four AAP members protesting at the Raj Niwas.
The sit-in protest by Kejriwal, Deputy Chief Minister Manish Sisodia and Cabinet ministers Satyendar Jain and Gopal Rai at the Lt. Governor's office began after the L-G refused to cave into Kejriwal's demands for punishment against the IAS officers strike and permission for doorstep delivery of ration.
Kejriwal also asked Prime Minister Narendra Modi to get involved after Anil Baijal's refusal to cede to the demands of the Delhi CM.
Akhilesh Yadav, in a tweet, said the capturing of Secretariat of the national capital by the political party in power points towards a "situation worse than the killing of the democracy".
"This is an arrogance of the power. Those who are capturing the democracy with their power today will also capture the houses of the people. The people are angry as well as scared," he said.
Disgruntled BJP MP Shatrughan Sinha, in a series of tweets, said the current situation is "not good or desirable for our Delhi government, Central government and the people of our country".
"Can you expect a swimmer to swim when we tie his arms and hands? That is what has been done with our young, dynamic and one of the country's popular gentleman politician Kejriwal. Time for a full-fledged struggle for Delhi statehood, Sinha tweeted.
Rashtriya Janata Dal (RJD) leader and Bihar's Leader of Opposition Tejashwi Yadav also attacked the BJP for taking "revenge".
"The people of Delhi have been rejecting the BJP from past 20 years and so the BJP in the centre is interrupting the works of the Kejriwal government to take revenge from the people of the Delhi. This is a beginning of an unhealthy tradition," he said.
Kamal Hassan, president of Makkal Needhi Maiam, equated the situation in Delhi and Pondicherry. "Interference in the functioning of an elected government is unacceptable in a democracy. In fact what is happening in Delhi and in TN/Pondicherry are not too different. It is frustrating for people who want a change for the better," he tweeted.
Communist Party of India-Marxist General Secretary Sitaram Yechury also came in support of Kejriwal, accusing BJP of attacking federalism.
[With inputs from IANS]