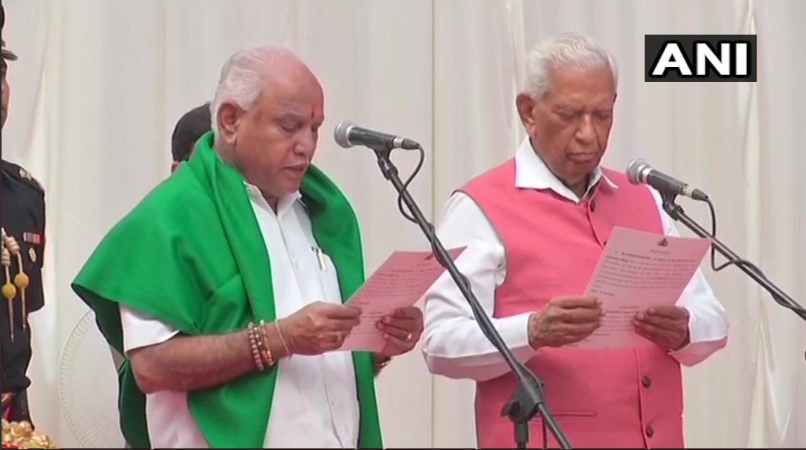 The political drama in Karnataka that started since the poll verdict was out on Tuesday, May 15, is expected to reach its climax on Saturday. The Supreme Court has directed the BJP to prove its majority in the floor test after Congress-JD(S) alliance approached the apex court following the governor's invitation to the saffron party to prove its majority within 15 days.
The BJP has emerged as the single largest party by winning 104 seats in the assembly elections held in the 222 constituencies recently. Congress and JD(S) ended in the second and third places by winning 78 and 38 seats, respectively. To keep the saffron party out of power, the two parties went for post-poll alliance and submitted the letter to the governor Vajubhai Vala, asking him to invite them to form the next government.
But Vajubhai Vala overlooked the post-poll alliance and invited the BJP to prove its majority and gave 15 days time. The Congress and JD(S) combine had 116 seats and the parties claimed that they had the support of two independent candidates to take its total tally to 118.
The matter landed in the Supreme Court, refused to stay on BS Yeddyurappa's swearing-in ceremony on May 17, while ordering the BJP to prove its majority on May 19 at 4 pm.
Since then, the state has witnessed a lot of political drama. While the BJP has allegedly indulged into horse trading, the Congress and JD(S) have been protecting its MLAs from moving away from their parties towards the BJP.
Where to watch the Live telecast of floor test?
The court has also permitted the live telecast of the floor test. You can catch the complete action here: