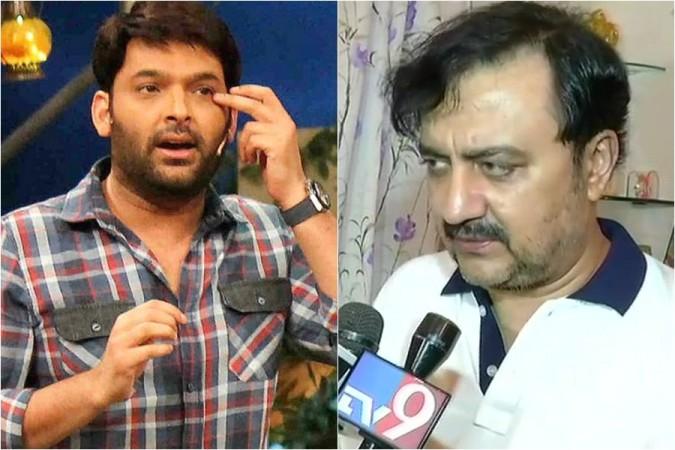 Kapil Sharma is in no mood to forgive journalist Vickey Lalwani after he recorded and released a phone call in which the comedian was heard hurling abuses. On Wednesday, May 2, The Family Time With Kapil Sharma host sent a legal notice to the journalist and entertainment portal SpotboyE for publishing defamatory articles and character assassination.
Sharma has demanded an unconditional public apology from Lalwani within seven days of receiving the notice. He has urged the publication to "desist from publishing and airing defamatory, slanderous and libelous statements/news /interviews" against him, and has asked them to immediately withdraw the contents of all defamatory articles/publications from all forms of media.
Sharma's advocate Tanveer Nizam confirmed the legal notice, and told IANS: "In view of the articles by Vickey Lalwani on SpotboyE to wilfully defame my client, we have sent them a legal notice to publicly apologize within seven days, failing which we will institute civil and criminal proceedings against both."
Last month, Sharma had shared a copy of his police complaint on Twitter in which he accused Lalwani of publishing defamatory articles against him on his website with a malicious intent.
Sources claim that Lalwani used to manage digital content for Sharma in the past. However, the comedian had stopped paying him reportedly due to lack of coordination. Later, Lalwani allegedly used his entertainment website SpotboyE, which he launched a couple of years ago, to target the comedian.
Besides Lalwani, the comedian also accused his former managers Neeti Simoes and Preeti Simoes of extorting Rs 25 lakh from him. He stated that the former managers were privy to Sharma's personal associations and his day to day works. Lalwani flogged this information in public domain which caused mental distress to Kapil, claimed comedian's lawyer, Tanveer Nizam.
Kapil recorded his statement April 9 at Oshiwara police station in Mumbai. The comedian has stated that Preeti Simoes leaked his personal information to entertainment portal Spotboye which continued to carry negative stories about him which eventually affected his work.