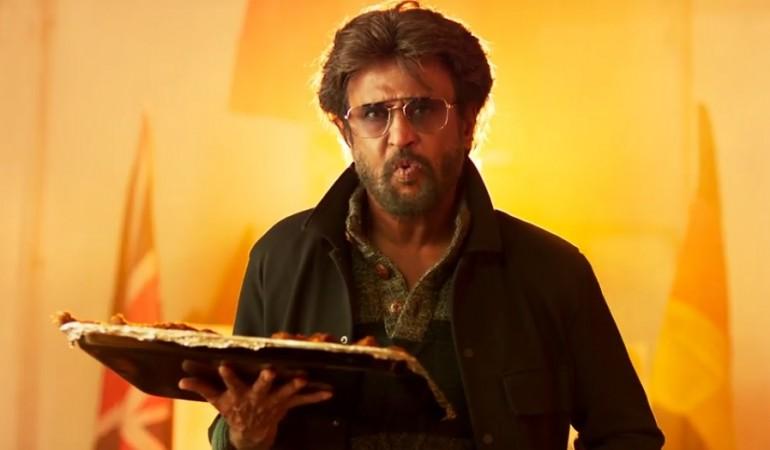 December 12 is Rajinikanth's birthday and on this occasion, Kamal Haasan reached out on Twitter and wished his longtime friend and fellow actor Kamal Haasan. He is among the few leading men in Tamil cinema who is not only a contemporary to the "Super Star", but also quite possibly the only one who people see as an equal to the man himself. The two Titans have enjoyed a long, sustained and successful career, taking wholly different paths, but meeting at a point of love and admiration from movie-goers everywhere.
Kamal Haasan Tweeted:
To my friend of many years, fellow student, Super Star—birthday wishes. May our friendship and victories continue
To which Rajinikanth responded:
Thank you Kamal

Forevermore, Your Rajini
While the two started off as leading men around the same time, Kamal Haasan, who considers himself a student of cinema, has been actively involved in the art of film. He has been a mainstay on screen since he was five-years-old. The two of them, early in their careers starred in several films together, with Rajni often taking darker, more sinister roles in many of their collaborations.
By the time Rajini made his debut in 1975, Kamal had already completed about 25 films. He was so prolific as an actor that in 1975 alone, he was credited with 14 films, four of them were in Malayalam, according to the News Minute. Kamal himself is reported to have said that he came to learn of Rajinikanth for the first time in a casting call for a film that he was also auditioning for.
Rajinikanth's first starring role came in the form of a small part in K Balachander's Apoorva Raagangal. He burst into the scene by kicking a gate open in one of the most iconic entry scenes ever put on film. What followed was a number of films with Rajinikanth playing dark, menacing characters till 1978, where he was finally cast as the protagonist in Bhairavi.
By this time, in 1978, Rajini was a major star, making 20 films that year alone, equalling Kamal Haasan's stardom and fame. By then, the two had done about ten films together. 1979's Ninaithale Inikkum was one of the last films to star both actors and there on began the diverging paths in their respective careers.
Rajinikanth became a mass appeal superstar who made waves with every release, creating styles and fashions that made him a household name with inimitable screen presence. Kamal Haasan, on the other hand, became a man of intellectual cinema, acting, directing, producing, writing, and creating world cinema that dealt with themes ranging from psychiatric and philosophic to dramatic and Pythonesque. His acting prowess is the stuff of legends and he often touched on themes that would make well-positioned actors cower away.

Naturally, this divided his fans into two clear camps- Super Star fans, call him "Thalaivar" (Leader) while Ulaganayagan fans call him "Andavar" (meaning Lord. Ironic, considering Kamal Haasan's openly agnostic views on religion).
The two men, however, have always displayed nothing but admiration and respect for each other in public. They have always been cordial, respectful and when asked about each other, they always heap praises.
Their ideologies, however, are worlds apart. Consider their two rather heavily political films, both of which came in the early noughts. Hey Ram was a film by Kamal Haasan that explored religious extremism and what happens when it is taken too far. Anbe Sivam dealt with the existence of God and how the concept of God can be found in anyone who shows love for his fellow beings.
Rajinikanth at around the same time made Baba, which portrayed a loveable scoundrel sort of person who becomes clean and spiritual throughout the course of the film. This came at a time when Rajinikanth was expected to jump into TN politics. The movies that followed were not strong political statements till 2018's Kaala, which was a thinly-veiled commentary on how religious nationalism needs to be overthrown. "There is no one clean party, no one clean religion, we are all Kaala" he declares. Mixed signals, at best, an anti-establishment film that was not very Rajini-like.
Rajinikanth is yet to make a clear stand on whether he will start his own party or if he will join an existing one. There is a lot of speculation surrounding him being the man who will finally bring the BJP to Tamil Nadu, but at this point in time, it is not certain.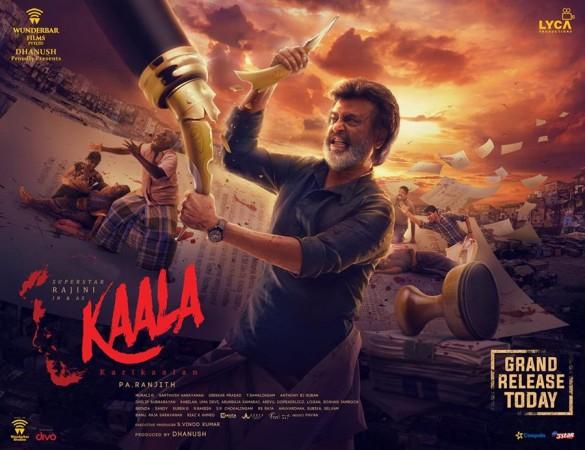 Nearly 20 years on, the two have formally entered the political arena, and their ideologies have not changed as much. Rajinikanth wants his brand of spiritual, caste-free politics to come to power while Kamal Haasan is looking at a more policy and people-oriented, secular form of government. He calls himself a "neo-polityculturist". His party is called Makkal Needhi Maiam—People's Justice Centre.
Speaking at Harvard, Kamal Haasan made it clear that he is not likely to team up with Super Star as far as politics is concerned. The two are unlikely to ever make movies together as well, for those wondering.
"As of now, I don't see that happening. If this is the route he is going to take and if the hue he is going to acquire is going to be saffron, then I can't see a clear understanding. Unless he gives some other explanation that convinces my rational mind," he said.
"Deep inside, this (black) is my colour. And that, optically speaking, reflects all colours. So, that is what it is. I would like to be versatile but united into one ethos. When I say Dravidian, people think I am going to focus on one string. But mine is a multi-stringed instrument."