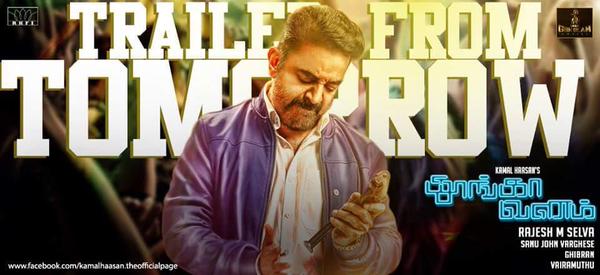 Kamal Haasan's controversial film "Hey Ram" celebrated its 16th anniversary Thursday, Feb.18. The multilingual movie had revolved around India's partition and the assassination of Mahatma Gandhi.
Besides writing the story and screenplay, the Universal Star had directed "Hey Ram" and produced the movie in association with Bharat Shah, not to mention starring in it. It had an ensemble cast of Shah Rukh Khan, Rani Mukerji, Hema Malini, Atul Kulkarni, Girish Karnad, Naseeruddin Shah and Vasundhara Das.
Prior to its release, it was believed Kamal Haasan was trying to justify the murder of Mahatma Gandhi by Nathuram Godse and defending his act. As a result, "Hey Ram" had landed in trouble with various groups protesting against the movie. But all the issues died down once the film made it to theatres.
It has to be noted that the censor board was also not happy with the film, named after the last words of the Father of the Nation, and had objected to a few sensitive scenes in the film.
"Hey Ram" was a fictional story of the journey of a man from hatred to love. After seeking revenge against those who raped and killed his wife, he joined a militant group to kill Mahatma Gandhi for his stand on Pakistan, India's partition and Muslims. What happened next was the best part of the story.
Recalling the memories, Kamal Haasan posted a series of tweets readers can find here:
Touched by Hey Ram fans celebrating 16yrs. Remember all who made it possible. Especially Shah Rukh Khan and Bharat Shah.

— Kamal Haasan (@ikamalhaasan) February 18, 2016
MohanGhokale .After sculpting Abhyankar beyond my expectation died. I Reshot with Atul K,who won the notional award..Thanks to Mrs.Ghokle — Kamal Haasan (@ikamalhaasan) February 19, 2016
One day I wish to showcase late Mohan Ghokle's performance for all to see. A day before he died I told him he might win awards for his role

— Kamal Haasan (@ikamalhaasan) February 19, 2016
For those who have no clue what I am lamenting. The film was Hey Ram and Mr. Ghokle's died after completing 90 percent of his work. Loved MG — Kamal Haasan (@ikamalhaasan) February 19, 2016
The happier note to making of Hey Ram came from Ilayaraja who rescued the music of Hey Ram from wrong hands. A case study in film scoring.

— Kamal Haasan (@ikamalhaasan) February 19, 2016