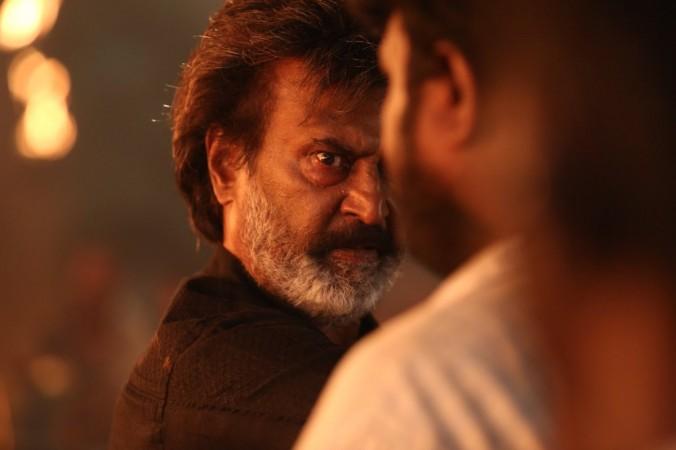 The Telugu version of superstar Rajinikanth's Kaala was leaked on torrent sites on the first day of its release and the full movie download is likely to take a toll on its collection at the worldwide box office.
The makers of Kaala dubbed and released it in Telugu to cash in on the craze for Rajinikanth in Andhra Pradesh, Telangana (AP/T), the US and a few other parts of the globe. The Telugu version had its premieres in the US on Wednesday and Telugu states in the wee hours of Thursday.
Some miscreants recorded the completed movie during its premiere in a cinema hall and leaked the full movie for download on a website even before its morning show (first regular show) on the first day. Its pirated copy made its way to several others websites within few hours and links to the full movie download were also circulated on the social media.
Kaala is a big ticket movie that has reportedly been made on a budget of Rs 140 crore and the stakes are very high on the movie. Producer Dhanush, who is well aware of consequences of piracy, has taken all possible precautionary measures to curb its piracy. He also requested the fans of Rajinikanth not to encourage the piracy of Kaala and watch it in the cinema halls to experience the superstar's jalwa.
Vamsi Kaka, the publist for the movie, requested the people on Twitter to report the piracy links of Kaala. He tweeted, "Please report piracy links of #Kaala to antipiracy@aiplex.com Spread the words Friends.." Read: Kaala review | Tamil audience's response | Telugu viewers' verdict
The makers of Kaala got into action immediately after the full movie was made available for download on various websites. They were successful in taking down its pirated copy from some torrent sites. But they could not completely clear the internet, as a few torrents sites are still offering its copy for download or watch it online.
Kaala has reportedly fetched Rs 33 crore from the sale of its theatrical rights for the Telugu states, where it opened to a poor response and mixed word of mouth took its collection on the following days. The Pa Ranjith directed film has made an average collection at the AP/T box office in the last three days.
Some Telugu viewers have apparently downloaded the full movie of Kaala in the last three days. The mixed word of mouth would encourage more people to resort to its pirated version in the coming days. The movie is estimated to have earned Rs 10 crore for its distributors. Its full movie download is like to affect its collection in a big time and cause huge losses to the distributors.